Overview
For over 30 years, ocean conservation has been a priority for WWF. Much of our work focuses on reducing the negative impacts of fisheries and aquaculture on oceans and other ecosystems. The goal is an economically viable global seafood production system that is environmentally sustainable, socially responsible, and resilient in the face of change.
To drive this work, WWF collaborates with companies around the world that lead long-term commitments to source sustainable seafood and to engage their supply chains to develop transformational improvements in the seafood industry. These commitments build upon WWF's global work with fishing and farming industries, businesses, governments and local communities to safeguard marine wildlife, the natural environment, and the livelihoods of people who depend on the oceans for their wellbeing.
During our 20 years of engagement with companies we have developed a successful approach to helping our partners fulfill their sustainability commitments. WWF has the most public, comprehensive seafood partnerships – working with over 100 leading global companies on their commitment to seafood sustainability. This global scale and collective engagement drives efficiencies of scale and impact along seafood supply chains.
WWF CORPORATE ENGAGEMENT
WWF is the world's largest conservation organization, actively engaging over 100 companies around the world on public, transformational commitments to increase sustainable, responsible seafood sourcing.
BUYERS
In the US, WWF is working with the following leading seafood buyers on their public commitments to transition to sustainable, responsible sourcing. Many are multinational companies that have extended their commitments throughout their global operations.
SUPPLIERS
WWF is working with the following suppliers who are Fishery Improvement Project Participants and/or engaged in Aquaculture Improvement Projects with WWF. These suppliers have publicly committed to working with WWF to transition targeted fisheries and farms in their supply chains.
AFFCO Trading, Inc. 
The Choice Group
Fresh Fish del Ecuador Co. Ltda. 
Inland Seafood
Mardex S.A.
Oceanfish S.A.
Orca Bay Seafoods, Inc.
Pescanova USA
Propemar S.A. 
UNIQUE ENGAGEMENT
WWF also works with Bumble Bee, which sources MSC certified seafood for its Wild Selections® products and donates a portion of the sales to support WWF marine conservation and fishery improvement programs.
June 23, 2017
Bumble Bee launched a line of canned seafood products called Wild Selections, sourced exclusively from fisheries certified to the sustainability standard of the Marine Stewardship Council. Wild Selections sends 13 cents of each can sold to WWF for direct investment in conservation work, primarily three WWF-led comprehensive fishery improvement projects: Vietnam yellowfin tuna, the Vietnam blue swimming crab, and the Thailand blue swimming crab. These fisheries aim to improve their environmental performance and, ultimately, earn MSC certification. Funding from Wild Selections also goes toward grants for research to investigate threats and identify solutions to help strengthen fisheries.
You can read more on this story and discover other stories by visiting our News page.
Get Involved
Become a FIP Participant
By signing on to support a FIP you are joining forces with other leaders in the industry that seek to help conserve marine ecosystems, protect livelihoods, and increase the number of sustainable fisheries and the overall supply of sustainable seafood.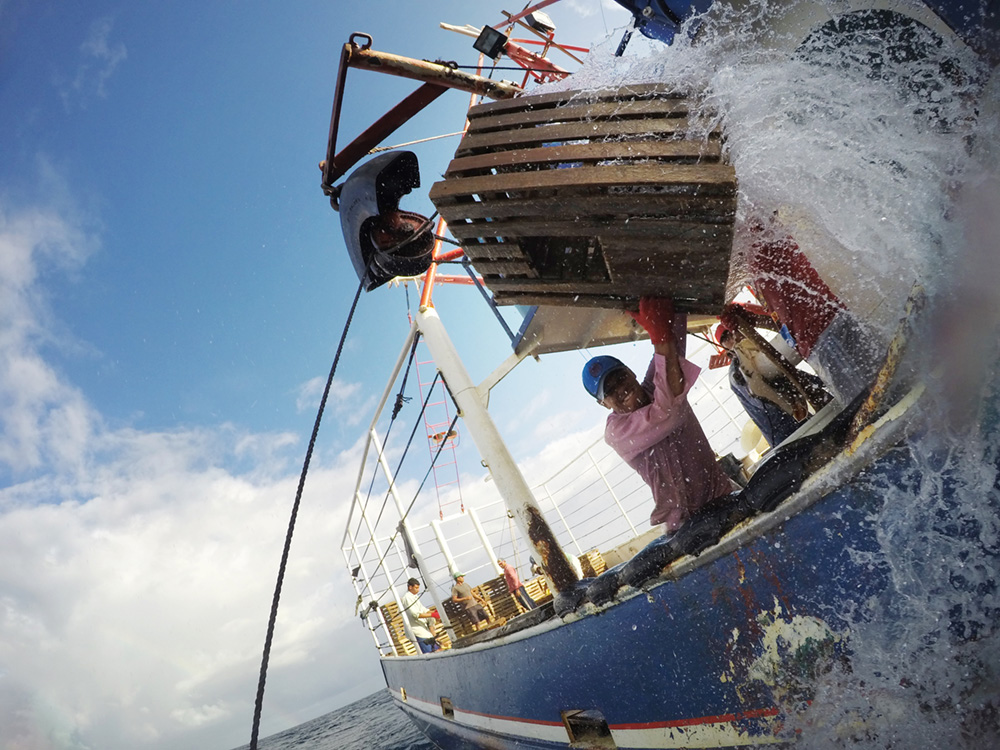 © Antonio Busiello | WWF-US