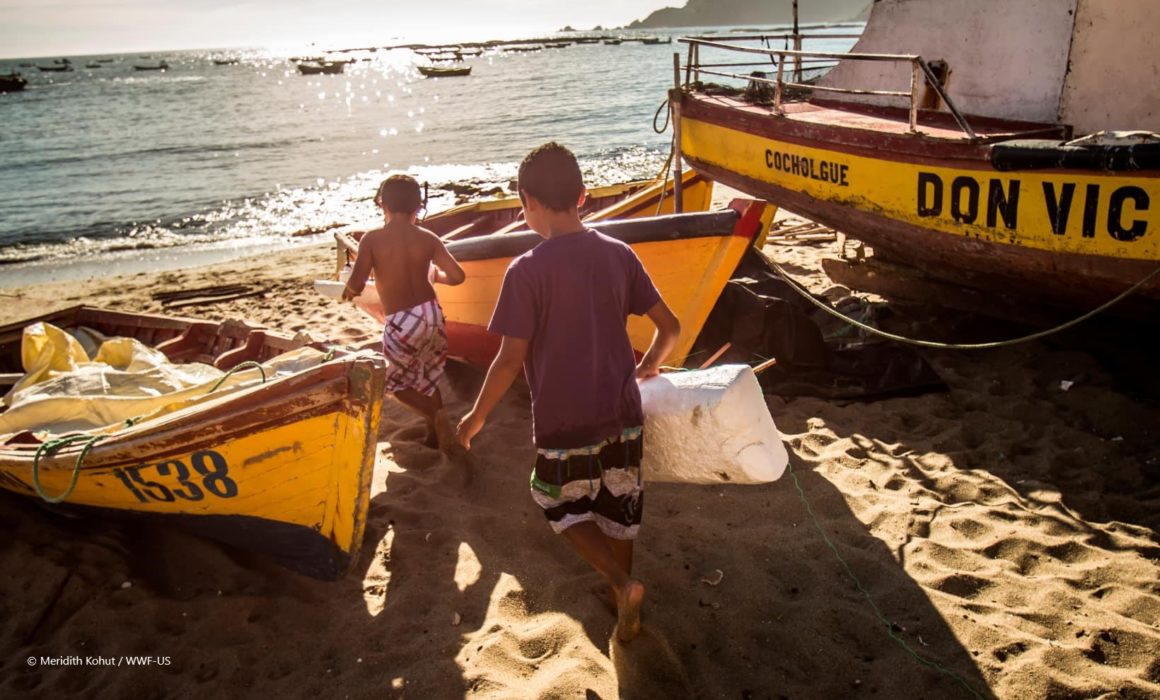 In 2009, Sysco Corporation – one of the largest purchasers of seafood in North America – began working with World Wildlife Fund (WWF) to assess and improve the sustainability of its seafood supply chain. Through this collaboration, Sysco committed in 2011 to source its top 10 Portico® brand (Sysco's own seafood brand) frozen and further-processed wild-caught seafood species from fisheries that were either certified to the Marine Stewardship Council (MSC) standard, in full assessment for MSC certification or engaged in a comprehensive Fishery Improvement Project (FIP), by 2015.
Continuing its alliance with WWF, in 2016, Sysco committed to further improve the sustainability of its seafood procurement through 2020, incorporating additional elements to guide its seafood procurement practices and standards.
"At Sysco, we pledge to increase our offerings of responsibly caught Sysco and Portico Brand seafood products to our customers in a way that conserves the health of the marine ecosystem and the livelihoods of future generations," said Catherine Kayser, V.P. Corporate Social Responsibility.
The re-commitment included an additional five wild-caught species, bringing the new total to 15, and Sysco's top five aquaculture species, an area not covered in the original commitment.
By the end of 2020, Sysco will aim to:
Source 100% of its top 15 wild-caught Portico® brand seafood species groups from fisheries that are MSC-certified, in MSC full assessment or in a comprehensive FIP, and source at least 75% of this top 15 volume from fisheries that are MSC certified;
Source 100% of its top five Portico® brand aquaculture species groups from farms that are certified by the Aquaculture Stewardship Council (ASC) (preferentially, when available), in ASC full assessment, in a comprehensive Aquaculture Improvement Project, and/or at a minimum BAP two star certified;
Work with WWF to improve seafood traceability globally by participating in the Global Dialogue on Seafood Traceability and supporting WWF's Traceability Principles; and
Source Sysco Brand canned and pouched tuna from fisheries that are MSC-certified, in MSC full assessment, in a comprehensive FIP, or are members of the International Seafood Sustainability Association.
After two years of progress, Sysco remains on track to reach its 2020 goals. For wild-caught seafood, at the close of 2017, Sysco reached 88% fulfilment of its commitment with 100% sourcing for cod, haddock, salmon, flounder and halibut meeting the commitment. Calamari accounted for the largest portion of the remaining volume that did not meet the commitment. Sysco continues to work alongside WWF to help squid fisheries improve their environmental performance and ultimately achieve MSC certification.
In addition to wild-caught seafood, Sysco is working to responsibly source its aquaculture seafood, an extension of its commitment adopted two years ago. For its top five aquaculture species groups – shrimp, salmon, pangasius, tilapia, catfish – Sysco reached 43% of its 2020 goal by the end of 2017.
Reflecting on almost 10 years of partnership, Caroline Tippett, Senior Director of Seafood Engagement at WWF, recognized Sysco's work: "Sysco has helped improve the seafood sustainability landscape in the U.S. and abroad by working with its supply chains to transition fisheries and aquaculture farms globally to more sustainable, responsible resources. Efforts by Sysco and others help safeguard marine wildlife, the natural environment, and the livelihoods of people who depend on our oceans."
To learn more about Sysco's commitment to sustainable seafood, visit www.sysco.com/csr2018report.