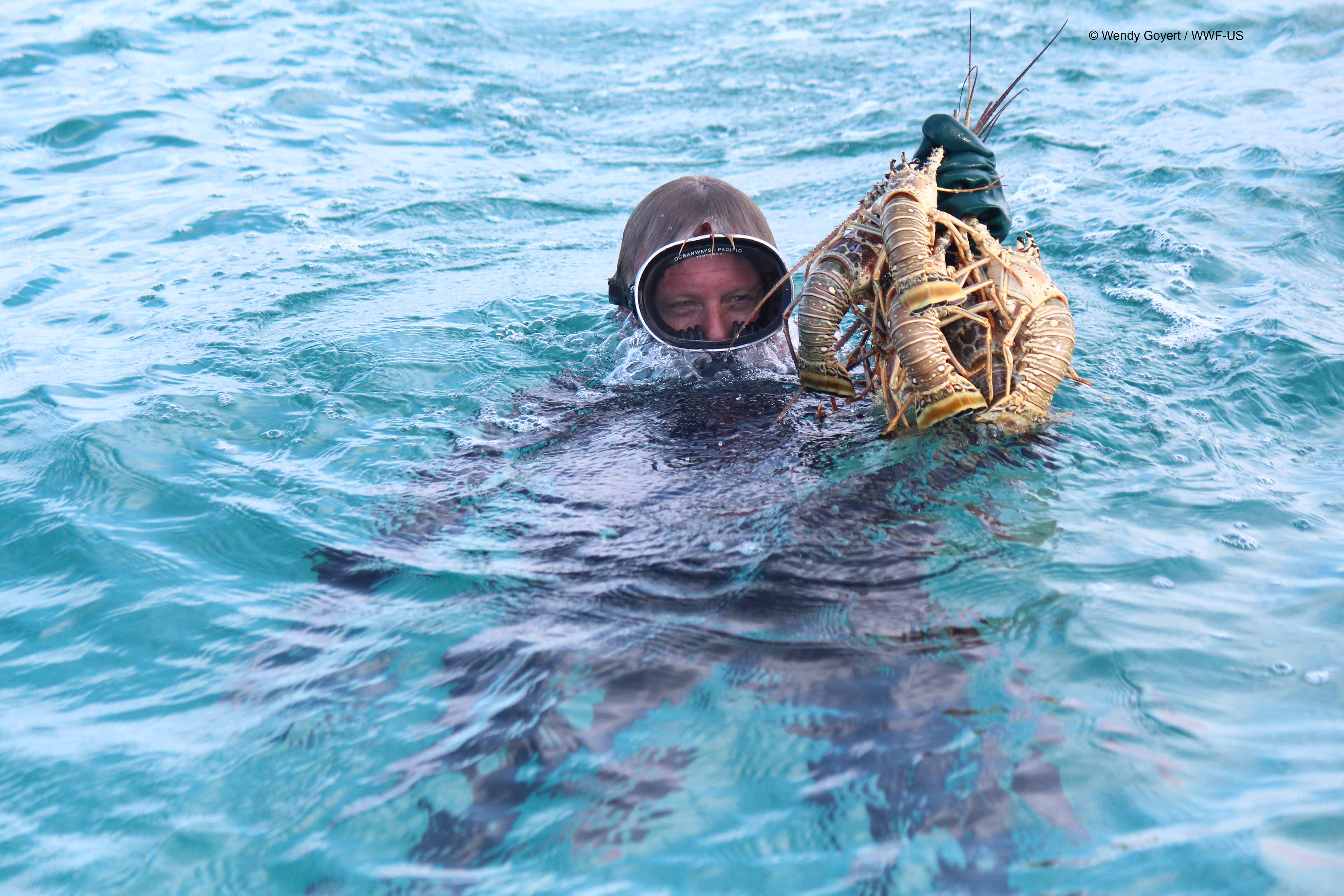 By all accounts, Glenn Pritchard and Mia Isaacs should be rivals. They each own a seafood processing plant and exporting company in The Bahamas, and both stake a claim to the lucrative spiny lobster business. Their products reach restaurants at home and massive markets in North America, Europe, and Asia.
But one unmatched necessity brings these two competitors together without a second thought: a healthy and robust lobster population in Bahamian waters.
"We realized that the sustainability, health, and viability of the resources was more valuable than anything else," Isaacs said. "At the end of the day, financial reward is great, but having this resource here for generations to come is far more important."
Bahamian fishers, processors, exporters, government officials, and NGOs are working together to address fishing practices and their environmental impacts to help the lobster fishery thrive for years to come.
Thousands of Bahamians rely on a successful lobster fishery for their livelihoods, either through fishing or processing and exporting. An estimated $80 million come back to the islands through sales to the United States and Europe alone. But the fishery faces challenges: more bandwidth is needed to police illegal, unreported, and unregulated fishing, and the country is still refining a system to track information about catches.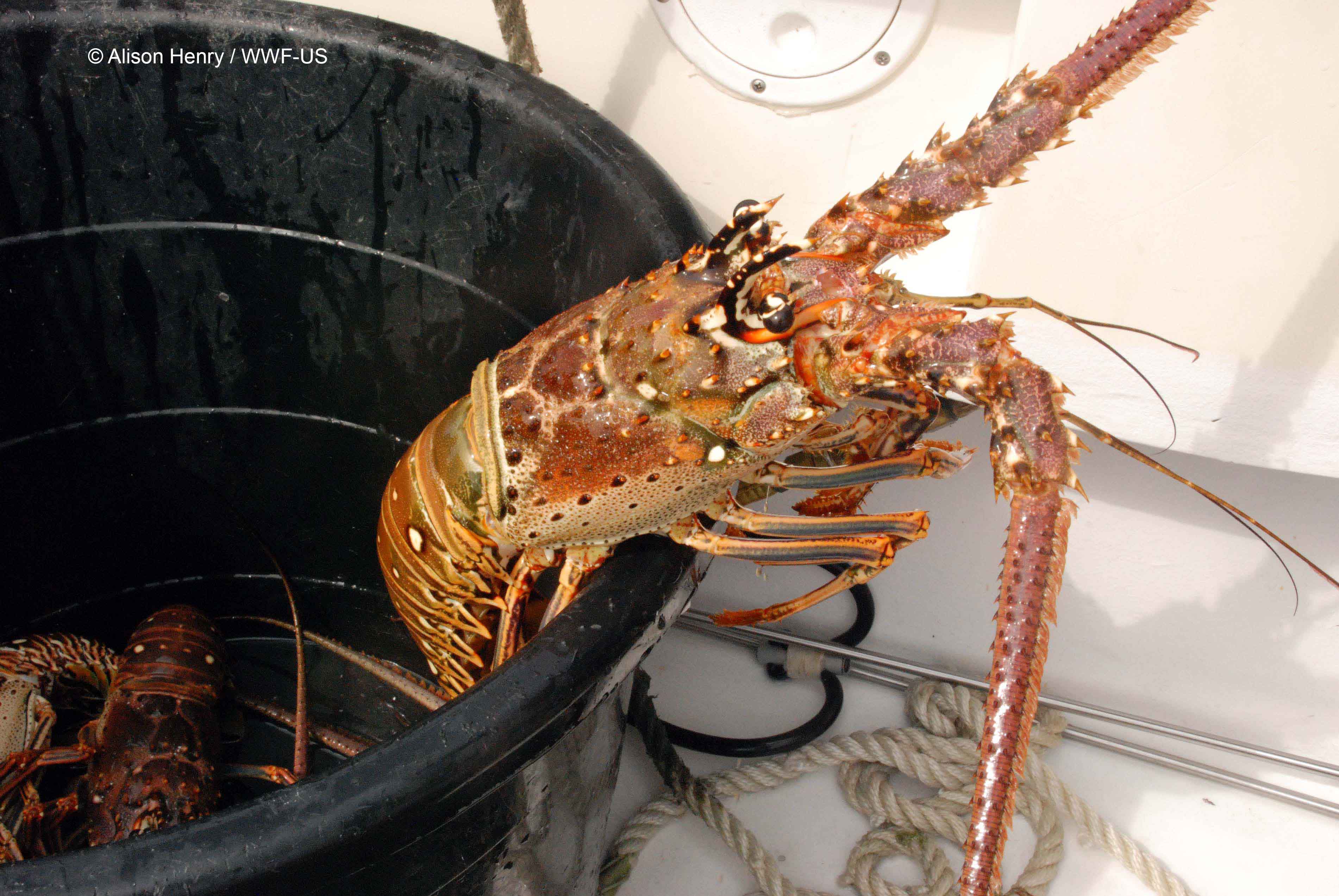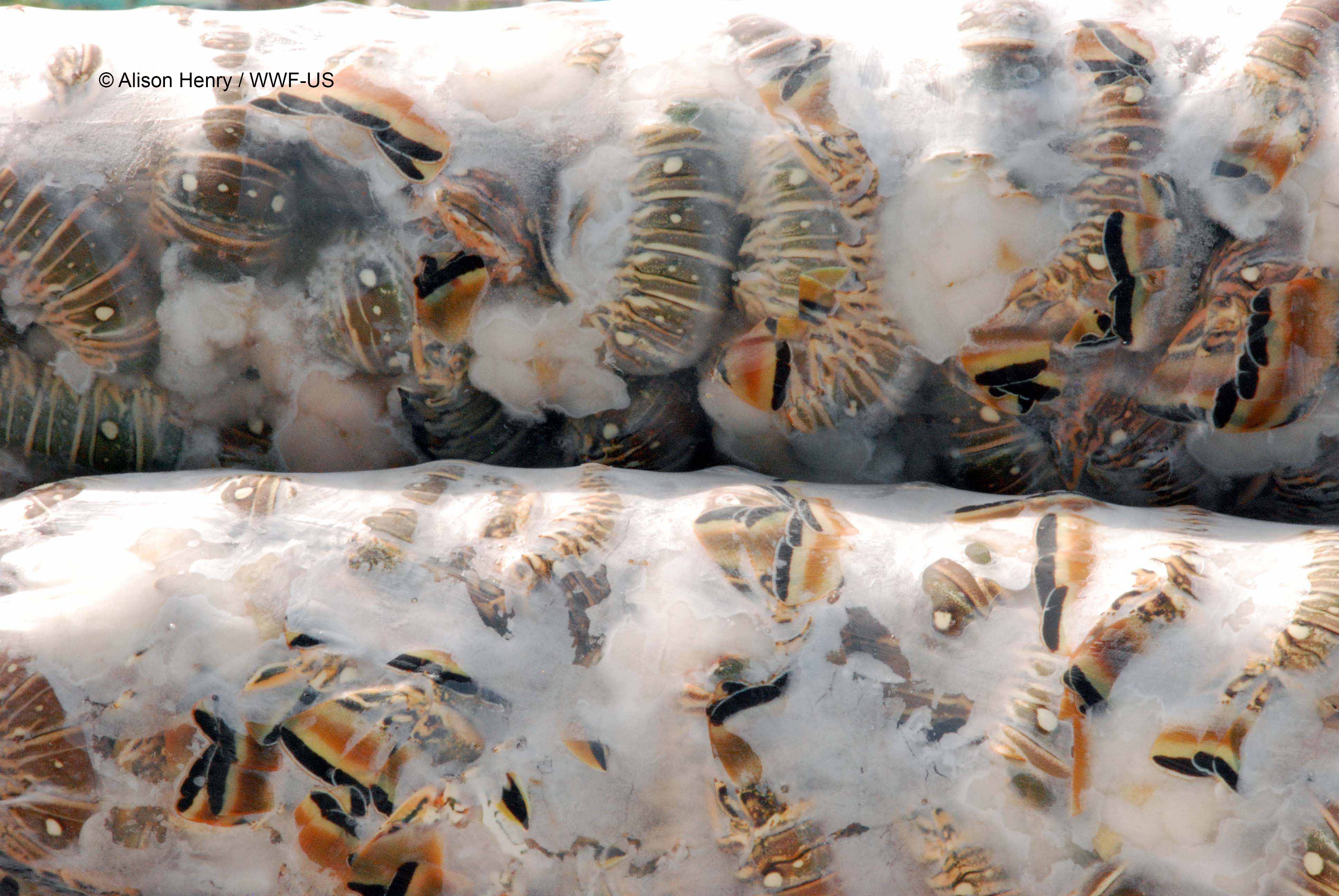 Key players from the government and businesses, and fishers themselves, are pursuing certification as a sustainable fishery through the Marine Stewardship Council—the world's leading environmental certification program for wild-caught fisheries. WWF and The Nature Conservancy helped launch a pre-assessment of the lobster fishery in 2009 to nail down and address areas of concern as the first step in a massive fishery improvement project (FIP).
As drivers of the industry, Pritchard and Isaacs immediately recognized the need for cooperation on all fronts in order to succeed in the endeavor. They formed a group of local processors and exporters called the Bahamas Marine Exporters Association (BMEA) that plays a pivotal role in communicating to fishers important steps they need to take to get the fishery certified, such as recording their catch including bycatch (the capture of non-target species), releasing back into the wild any undersized lobster, and fishing only during the proper season. Processors involved contribute a portion of their profits toward outreach and education and advancement of other FIP activities.
Part of the push for a sustainable fishery is driven by the market. Some major seafood purchasers want that Marine Stewardship Council stamp of approval for their products.
"If you have a new company reach out, the first thing they're going to ask you is, 'What third-party certification do you have?'" Pritchard said. "They're demanding it."
And in order to meet these demands—and ensure a future for the Bahamian lobster industry—business owners vying for the same market have recognized the need to prioritize collaboration in the certification process. Folks from all steps of the bait-to-plate process are approaching the task with a unified voice to help others understand the value of a sustainable fishery and get them on board. So far, it's looking good, even for businesses vying for the same market.
"We're competitors first and foremost," Isaacs said of herself and Pritchard. "But at the end of the day, we can sit down and communicate. And that's what's important."