Vietnam Yellowfin Tuna

FIP Stage: 5 (Improvements on the Water)
Progress Rating: A (Advanced Progress)
Start Date: April 2014
Last Updated: March 2023
Yellowfin tuna is Vietnam's most valuable wild-capture export product, making it a critical source of jobs and income. There are approximately 3,000 vessels and 9,000 fishers fishing for yellowfin, with a total export value of nearly $646 million in 2022.
The fishery faces challenges from a lack of robust harvest strategy and control rules, adequate data on ecosystem impacts, and sufficient management to reduce bycatch, such as sharks and turtles.
The active involvement of FIP Stakeholders, including several national government agencies, and FIP Participants are helping to drive improvements against the Marine Stewardship Council (MSC) standard.
WHAT WE ARE DOING
FIP efforts address governance, fishing practices, and environmental impacts of the fishery so that it can meet the MSC standard. This work is steered by FIP participants and FIP stakeholders and includes:
Piloting the use of circle hooks in the fishery which is a successful bycatch mitigation strategy that does not sacrifice target catch levels.

Expanding the uptake of circle hook utilization through the distribution of circle hooks and communications materials for fishers to highlight the positive results of the circle hook trials.

Continuing to train and deploy at-sea fishery observers to inform the development of additional bycatch mitigation strategies and support the establishment of a National Observer Program.

Designing, developing, and piloting a generic, first-of-its-kind FIP traceability program with 9 major tuna processors to identify "FIP-eligible" yellowfin tuna products in the market.

Improving fishery data collection efforts by expanding the crew-based catch monitoring program with a focus on gathering more information on endangered, threatened, and protected (ETP) species interactions.

Working to meet the FisheryProgress Human Rights and Social Responsibility Policy by generating a fully compliant vessel list, completing awareness activities to inform fishers of their rights and the existence of a grievance reporting mechanism, and creating a public policy statement outlining a commitment to human rights and social responsibility. 
FIP PARTICIPANTS
We encourage action across the supply chain to support FIP progress. A FIP Participant is an industry member that is part of the seafood supply chain for the FIP product and is actively engaged in supporting the FIP.
How Can I Become a FIP Participant?
A FIP Participant is an industry member that is part of the seafood supply chain for the FIP product (e.g., retailers, food service providers, suppliers, manufacturers, etc.) and is actively engaged in supporting the FIP. WWF-US encourages support of FIP participants, and will acknowledge FIP Participants on our sustainable seafood website and in other communications regarding our FIP work.
To be considered by WWF-US as a FIP Participant the participating entity is expected to follow the WWF-US FIP Participant Policy.
For more information about what a FIP is and how you can play a role, please contact info@nullseafoodsustainability.org.
PROGRESS AND ACTIVITY
The Marine Stewardship Council uses 28 performance indicators to assess the sustainability of fisheries. The chart represents the percentage of indicators that would likely pass, pass with conditions for improvement, or fail upon the fishery's full assessment.
Vietnam Yellowfin Tuna FIP Status
Implementing Improvements
We use a step-wise process to evaluate the fishery's performance and identify sustainability issues, and then to implement improvements and report results. Want to dive deeper into this FIP's progress on each of the MSC performance indicators? Visit FisheryProgress.org.
Get Involved
Become a FIP Participant
By signing on to support a FIP you are joining forces with other leaders in the industry that seek to help conserve marine ecosystems, protect livelihoods, and increase the number of sustainable fisheries and the overall supply of sustainable seafood.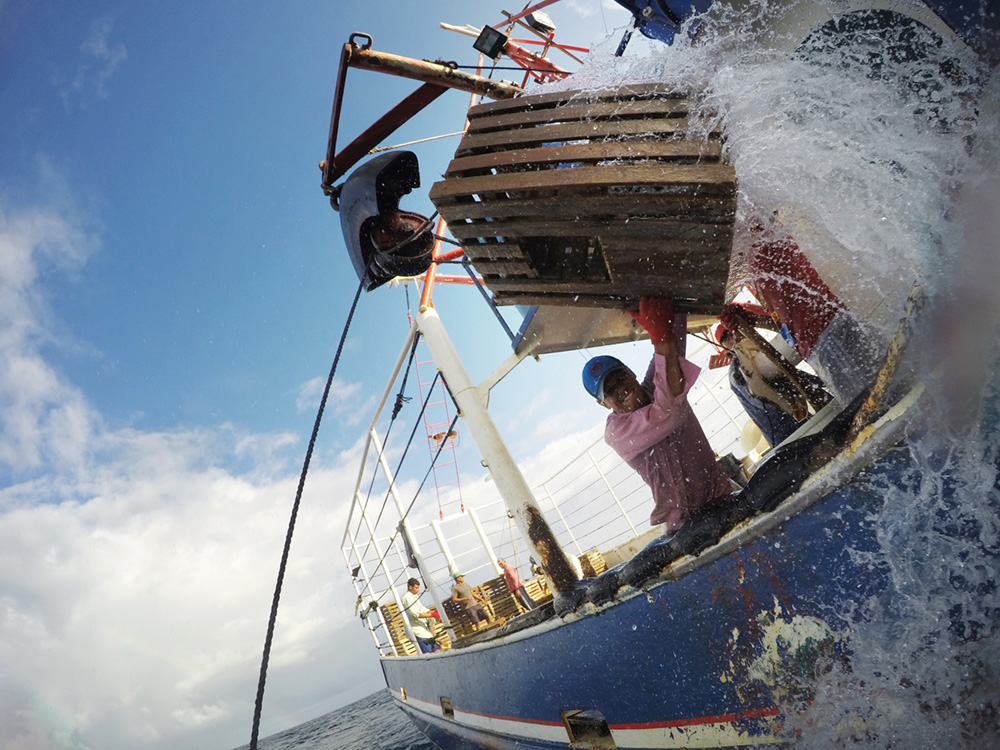 © Antonio Busiello | WWF-US