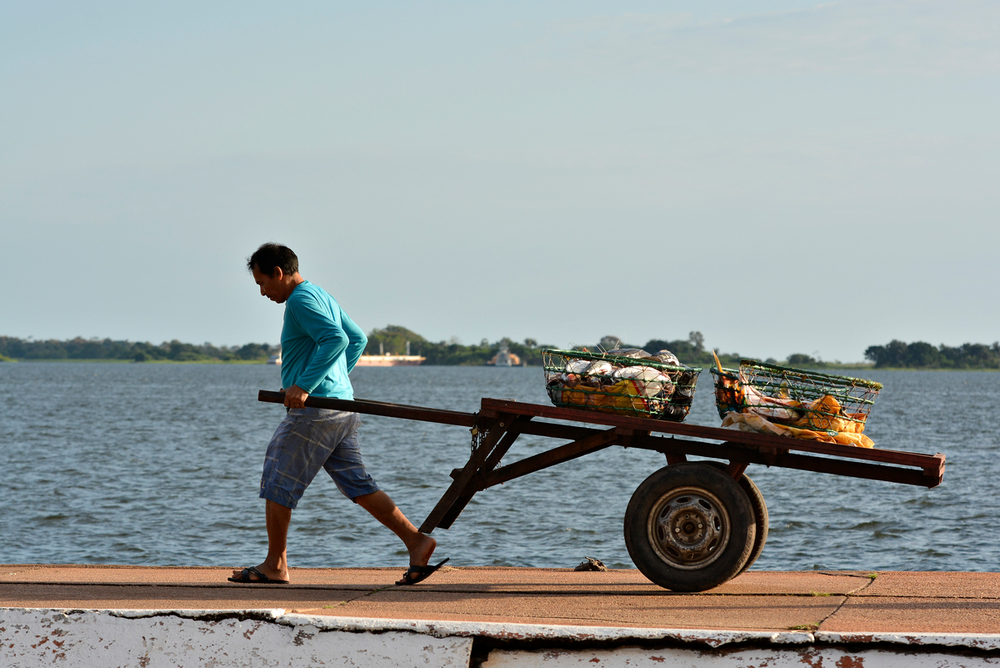 For consumers in Brazil, finding and buying local, sustainable seafood is no easy task.
As it stands, farmed tilapia is the only option for domestic, eco-certified seafood. There are no other domestic, eco-certified farms and fisheries in the country.
With so few local, certified products on the market, it is no surprise that Brazilian consumers are not as aware of seafood sustainability issues than those in other regions, such as the United States and Europe. But with a population approaching 210 million, Brazil is an increasingly critical market for sustainable seafood. That is why World Wildlife Fund (WWF) is working with foodservice giant Sodexo in Brazil to help the catering distributor's buyers choose more sustainable options.
WWF and Sodexo have been working together in other parts of the world to improve seafood procurement policies, among other issues, such as carbon, sustainable meals, sourcing of other commodities, food waste and packaging. WWF and Sodexo decided to partner in Brazil because of the company's large regional seafood procurement volume and its on-the-ground support capabilities.
"As a large foodservice company in Brazil, Sodexo has the influence to drive more sustainable, responsible, and traceable food production, including for wild-caught and farmed seafood," said Michael Griff, manager of seafood engagement at WWF.
With WWF's help, the company will work towards sourcing most of its seafood from sustainable fisheries and responsible farms that meet the standards of Marine Stewardship Council (MSC) and Aquaculture Stewardship Council (ASC), respectively. WWF holds that these are the most robust and credible certification programs for wild and farmed seafood.
"Sustainable seafood is a critical aspect of our Better Tomorrow 2025 roadmap," said Neil Barrett, Senior Vice President, Corporate Responsibility, Sodexo. "While consumption has doubled over the last 40 years, fish stocks have not kept pace. Fish is an important part of healthy diets and constitutes 17 percent of the global population's protein intake. In addition, fish and seafood support the livelihoods of 10-12 percent of the world's population. Our sourcing program is designed to sustain a healthy fish and seafood supply so we can continue to provide these healthy and delicious options to our customers but also to support quality of life for the communities that depend on our ocean resources."
WWF and Sodexo will also work to improve the traceability of seafood products that the company purchases in the region; encourage suppliers to pursue third-party certifications in alignment with the Sodexo Sustainable Seafood Sourcing Guide, such as MSC and ASC; and identify regionally relevant comprehensive fishery and aquaculture improvement projects that Sodexo can engage to meet commitment goals. Improvement projects help fisheries and farms take the steps needed to earn certification against MSC's and ASC's standards.
"By working in Brazil to source more seafood that's traceable and produced to MSC and ASC standards, and by supporting fishery and aquaculture improvement projects, Sodexo is encouraging real change on the water," added Griff. "This helps sustain healthy fisheries that are vital to a healthy ocean and all its wildlife, as well as for the billions of people who rely on seafood for nutrition. It's also important for mangroves, coasts, rivers, and other biodiverse ecosystems affected by expanding aquaculture."