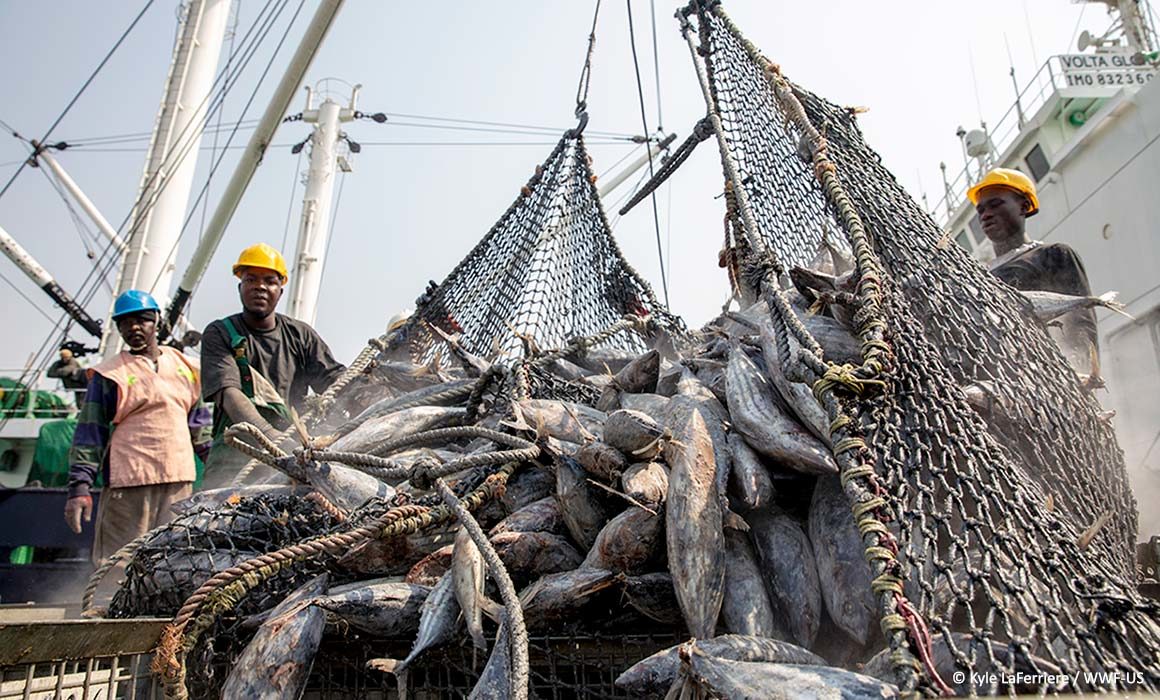 By: Vishwanie Maharaj, Lead Economist, Oceans Team, WWF
The tuna industry provides job security for hundreds of thousands of people and contributes to the food security of millions more. An inter-connected network of people make up the sector and span the world. In places like Ecuador, the people who harvest fish work side-by-side with those who collect data about it, and those who work at the port in Guayaquil rely on the people who process fish landed there. When these groups work together, they can accomplish great things, including long-term environmental sustainability.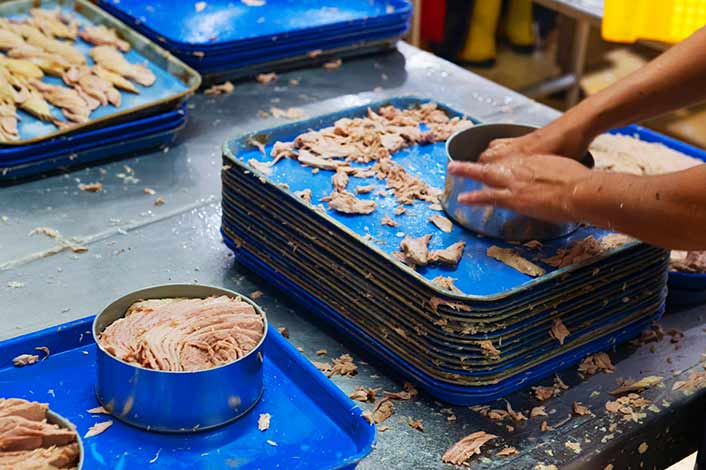 There are reports of spikes in demand for some canned tuna products as people opt to buy non-perishable foods while stocking up during the pandemic, and of course that demand keeps major employers in business. Protecting the workers who keep the tuna industry running is a priority, and in the near-term that means ensuring people are safe. And while some parts of industry may change and adapt in response, it is still possible to build on the progress already made toward better conserving resources.
Continuing to meet market demand in Ecuador
The more than 40 tuna vessels involved in the TUNACONS fishery improvement project are tracking crew health closely. Before boarding one of these vessels, a doctor examines each person and completes a health log. Skippers conduct health checks daily while at sea and at the end of the trip send a digital record to the government. A vessel's crew is quarantined when they return to port to offload their catch if they made any stops in the previous two weeks. Crews are even staying onboard their vessels together and going on back-to-back fishing trips to minimize risk during the current health crisis. And even though it is not business-as-usual right now, each vessel continues to carry an independent fisheries observer on every trip to collect data. They're staying on board the vessels, too.
Keeping the information pipeline open
Observers who travel with tuna fishing vessels—which are often at sea for weeks at a time—are able to collect first-hand information about who is fishing where, when, and what they catch. This data underpins science and how to manage resources responsibly, ensuring that no one area or species is fished to a point beyond what they can handle. There is no protecting the ocean and industry without this information. While some observers may still be at work in Ecuador, the length of this current crisis will determine how long vessels can continue the practice.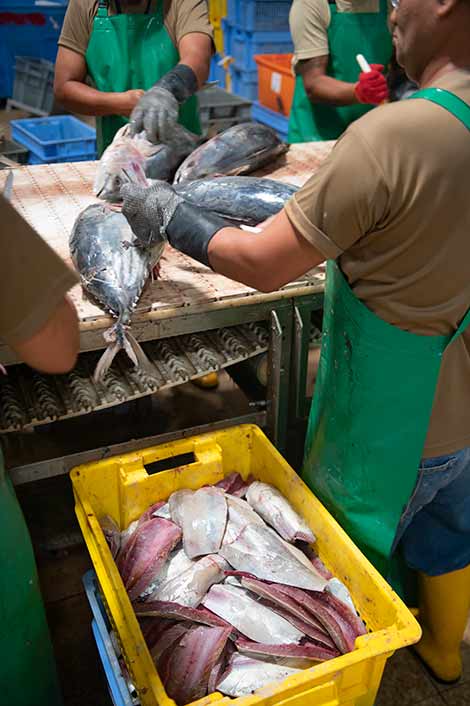 As some regions relax or even remove regulations that mandate things like observer coverage, there are ways to keep the information flowing. WWF joined 18 organizations in calling on governments to protect the people who collect data, along with fishers, port workers and processing plant staff, while taking steps to fill the gaps that appear when people are no longer able to do their jobs. Because continuing to monitor fishing activity and seafood trade is critical to maintaining the health of the greater marine environment. Without this information, it's much more difficult to protect wildlife and habitats from overexploitation.
If a vessel is temporarily unable to bring an observer on a fishing trip, that vessel's captain should still record and submit all of the data that the observer would have handed over to scientists and compliance agencies. Governments can also require that vessels more frequently report fishing activities through available monitoring systems and automatic identification systems.
Many of the tools already exist to safely and effectively monitor the world's tuna fishing activities, including the use of electronic observers. Turning to forms of electronic monitoring is practical in some tuna fisheries where systems are already in place. But for most vessels there are no systems to turn on and building up that infrastructure will take time, and governments can begin to take action now to adopt electronic monitoring and reporting solutions In the future.
In places like Ecuador the tuna industry is demonstrating how simple innovations can keep businesses operating and critical information flowing. In the coming months it will be important for the entire tuna supply chain to take a close look at how to maintain the responsible practices that build a more resilient ocean filled with fish. Now is a moment when industry and governments can build on what we've learned together. We can take steps to better prepare for future scenarios that transform our world and change our approach to sustainable fishing that also builds supply chain resiliency in this important industry.