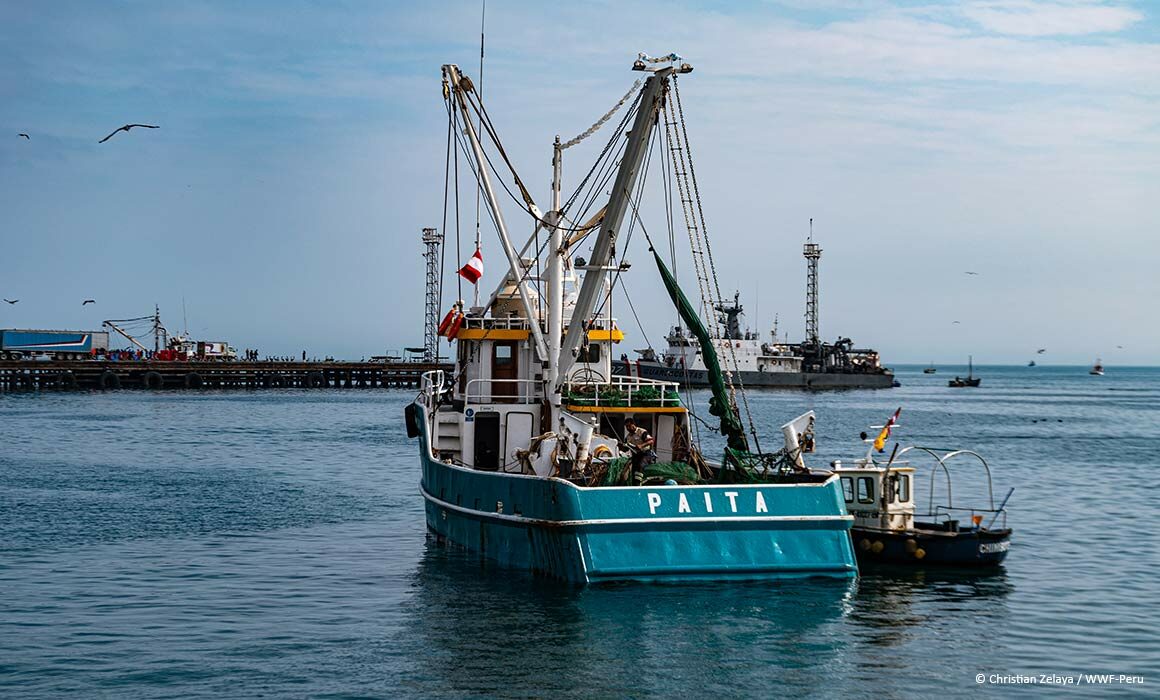 Are you interested in learning how to implement or engage in Fishery Improvement Projects (FIPs), but feel concerned about increasing travel restrictions or have no time to attend lengthy conferences and workshops abroad? No worries. WWF in collaboration with several other organizations have developed an online FIP training platform that provides fishery stakeholders worldwide with the necessary knowledge and skills to transition fisheries toward sustainability.
Education and capacity building are key pillars of WWF's Fisheries strategy, which aims to triple the number of fisheries in transition to sustainability by 2030. Thanks to this new platform, WWF can increase the global number of fisheries stakeholders benefiting from FIP capacity building programs.
"We have been working for the past ten years across the seafood supply chain with local communities, governments, retailers, food service companies, and suppliers to conserve marine ecosystems and protect the livelihoods of the millions of people who depend on them. We hope through this online FIP training platform to reach more stakeholders who cannot attend in-person training, because we believe that when equipped with the right tools, any fishing community can work toward environmental sustainability."

Wendy Goyert, Lead Specialist for Latin America Fisheries in Transition at WWF.
The training which was recently launched in English and will be launched in Spanish on September 1st, is entirely free and can be browsed using mobile devices or downloaded for offline use. In addition to seven different courses detailing how to plan, implement and manage a FIP, the interface also provides case studies to reinforce learning, a community forum, and resources to help users throughout their FIP journey.
"One of the biggest threats to the ocean is unsustainable fishing, that's why we have been partnering with WWF to drive change on the water through fishery improvement projects. This FIP online training platform aims to cement these efforts by equipping fishing communities with the right knowledge and tools that can help with the implementation of their projects."

Roxanne Nanninga, Sr. Director of Sustainability & JEDI (Justice, Equity, Diversity, Inclusion) at Thai Union North America, a FIP participant who actively engages and supports FIPs on their journey towards sustainability.
WWF worked with several partners, including FishChoice, Ocean Outcomes, Marine Stewardship Council, Scaling Blue, Seafood Ninja, Seafood Legacy, Smartfish NGO, and Sustainable Fisheries Partnership to develop and review the seven course modules.
"We are thrilled that the online training is finally ready for public use. We have worked closely with WWF to prepare a functional, comprehensive, and user-friendly interface for remote capacity building and community exchanges. We hope that stakeholders around the world will benefit from this tool in improving fishery management practices."

Adriana Sanchez, industry consultant at Seafood Ninja, who helped develop the curriculum.
Between 50 and 150 people annually have been benefiting from in-person capacity building trainings implemented by WWF since 2015. We have conducted so far trainings in Indonesia, Vietnam, India, Peru, Chile, and the US, targeting FIP stakeholders across countries in Latin America and the Caribbean and in the Asia Pacific region. The new online platform has been in development since 2020 with the support of the David and Lucile Packard Foundation. Additional online courses will be added in the future, including FIP traceability, and social responsibility.
---