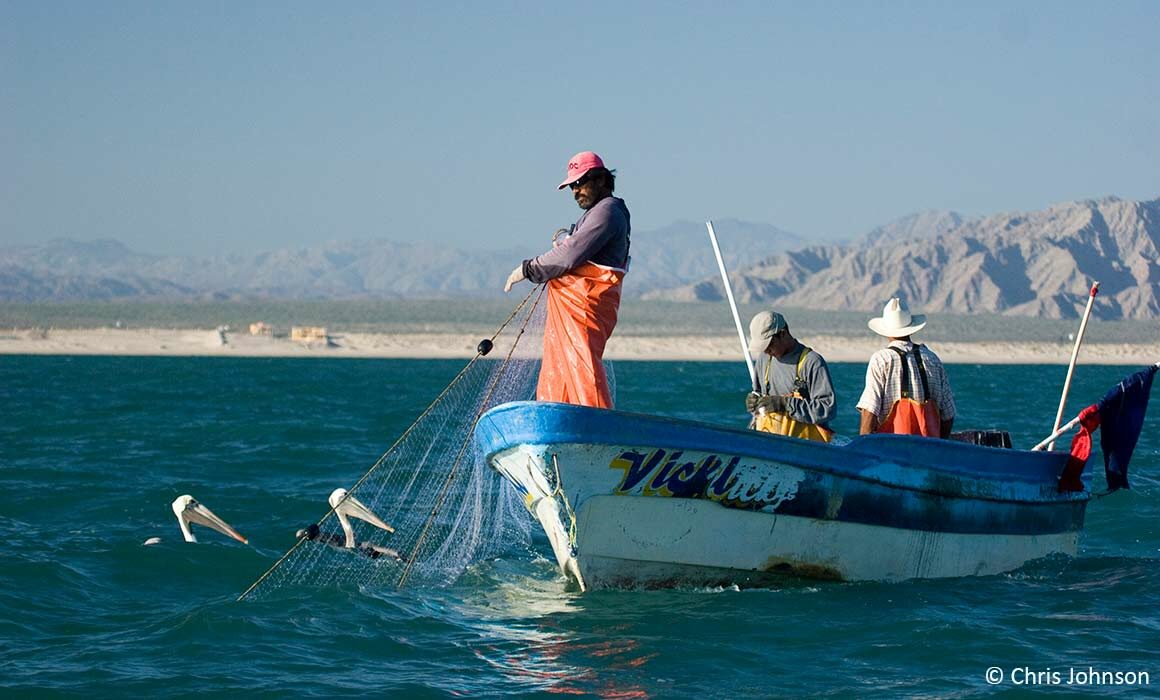 Seafood buyers are under increasing pressure to assess and address human rights risks throughout their value chains. In May, FisheryProgress (FP) launched a new Human Rights and Social Responsibility Policy following conversations amongst stakeholders in the seafood movement about improving social responsibility in Fishery Improvement Projects (FIPs). The new policy aims to reduce human and labor rights abuse risks within FIPs and to provide a common framework for reporting on social performance in fisheries.
"Conducting human rights due diligence is key to ensuring that the seafood Tesco sells is caught by fishers whose rights and safety are protected. FisheryProgress' new Human Rights and Social Responsibility Policy is a major step forward in providing credible information about human rights risks in FIPs and the actions FIP stakeholders are taking to address those risks. This information will be an essential contribution to our due diligence efforts and enable us to support FIPs that are working to improve both their social and environmental performance."

Andy Hickman, head of human rights, food, and procurement at Tesco.
FP says the social policy will prepare FIPs to meet the Marine Stewardship Council (MSC) requirements, get ahead of local and international legislation, and identify risks that may have legal and financial implications. The new FP requirements also align with corporate Environmental, Social, and Governance (ESG) and buyers' corporate responsibility policies. All FIPs reporting on the website are required to come into compliance with the policy according to a phased implementation timeline, with the first fisheries needing to comply next month.
Putting the Policy into Practice
"Protecting the human rights of fishers is of critical importance for FisheryProgress as part of our continuous effort to drive improvements in FIPs globally. To support FIPs on this pathway, we have developed this new Human Rights and Social Responsibility Policy that outlines our reporting expectations. We hope this tool will bring positive social change across the seafood industry."

Kristin Sherwood, Program Director at FishChoice, the organization operating FisheryProgress.
The newly released FP policy lays out the criteria for determining increased risk of forced labor and human trafficking in a fishery, including: at-sea transshipment of product and/or fishers among large vessels in the FIP; a significant migrant workforce on FIP vessels; not allowing fishers onshore at least once every ninety days; known instances of forced labor, child labor, or human trafficking within the past four years; and the lack of information to determine if a FIP meets any of the criteria.
All FIPs listed on the website must complete a self-evaluation against the risk criteria listed above. Once the evaluation is completed, if a fishery is flagged as high-risk there is further assessment, the development of a workplan to address any issues identified as high-risk , and reporting. Any FIP can complete this step voluntarily. More details can be found here.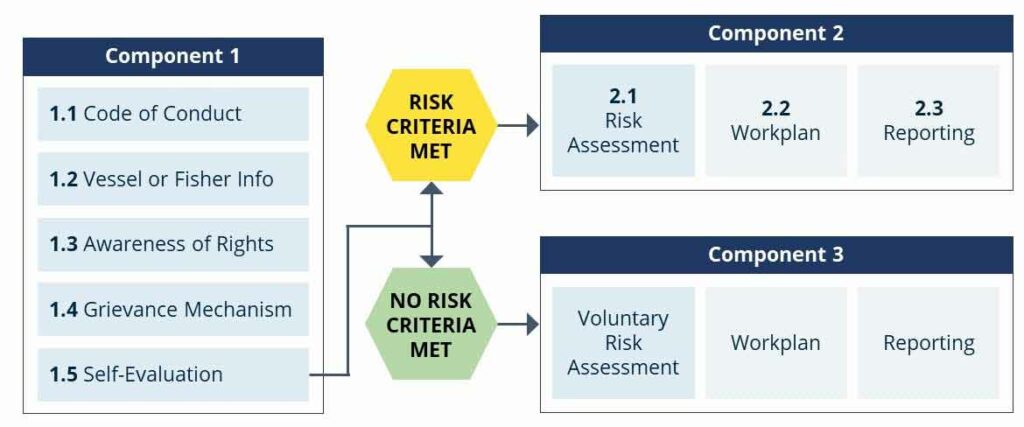 FisheryProgress developed the Human Rights and Social Responsibility Policy over the course of eighteen months through a stakeholder consultation process, which included a role for the FisheryProgress Social Advisory Committee.
FisheryProgress was launched in 2016 as a one-stop shop for information on the progress of global FIPs. Their mission is to provide seafood stakeholders with transparent and reliable information about how FIPs are making improvements. Currently, 95% of FIPs worldwide use this platform to report their progress, while companies use the site for information regarding FIP performance.