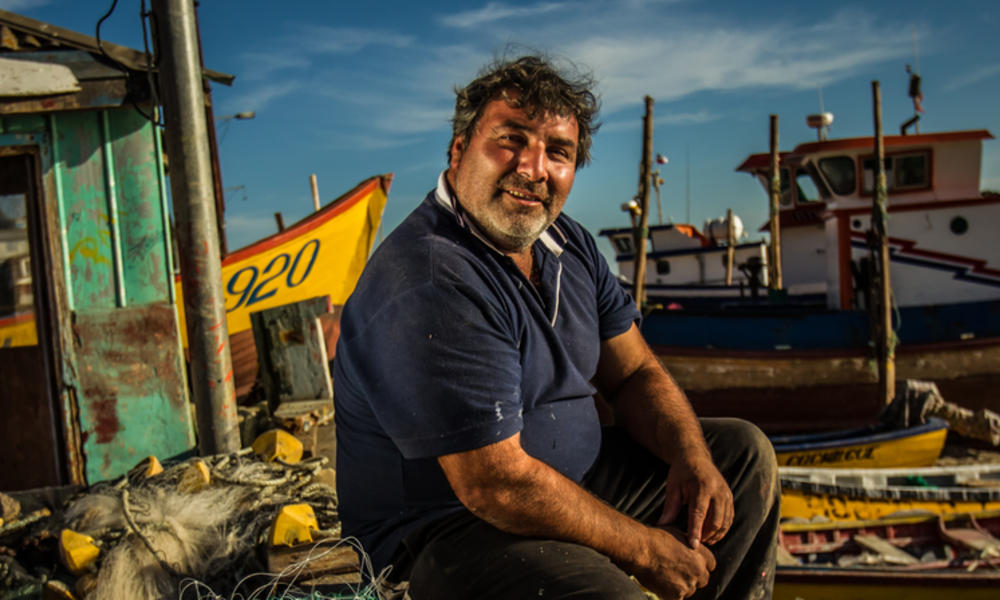 It's like something from a spy novel. A caravan of seven cars moving illegal goods – the first car is a decoy with legal product and paperwork. As inspectors check that car, the others loaded with contraband pass without even slowing down. They aren't moving jewels, stolen art or weapons. They're moving fish.
That's right. Black market fish.
It's big business, estimated to cost the global economy as much as $23 billion a year. That figure is almost too big to comprehend, but law-abiding fishermen understand very well the cost of illegal, unreported and unregulated fishing.
Antonio Bustos' family has been fishing Chile's coastal waters for more than four generations. Artisanal fishers like him used to be able to earn a good living, but increased competition for dwindling fish stocks have made it harder to stay afloat. Some have decided to ignore the quotas that are meant to let fish populations rebound.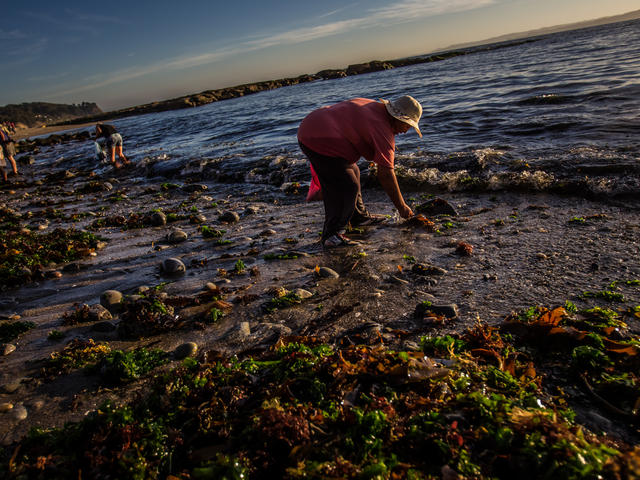 "I am cheated by the illegal fishers. They are pushing the price of fish down. With more fish in the market, they are underselling me and making more money. So what do you do?" Bustos asks rhetorically.
"I'm a dignified man," he says. "I don't want to live off of handouts. I want to work and earn my money. But our kids don't want to be fishermen anymore."
That leaves the future uncertain in places like Bustos' town of Cocholgüe, home to roughly 2,000 fishermen and their families. Seafood is the country's third-largest export, but after decades of mismanagement, over two-thirds of Chile's commercial fish stocks are over-exploited or collapsed, says Mauricio Galvez, who coordinated WWF-Chile's Fisheries Programme. "It is not only an environmental or economic issue. There are thousands of vulnerable people who directly depend on such stocks."
To bring in a little more income, some people have started collecting and selling seaweed for make-up and creams. "This used to be an activity just for poor people, but this has changed," says Bustos. "Two years ago, you would get 100 pesos per kilo. Now we make 600 pesos. We can make good money."
What's happening in Cocholgüe is playing out in coastal communities around the world. Over 85 per cent of marine fish stocks are considered either fully exploited or over-fished, and more than one in five fisheries has collapsed.
With wild fisheries struggling, one way to take some of the pressure off is to farm fish instead. Aquaculture has been practiced for thousands of years, starting in ancient China, but it wasn't until the mid-20th century that "fish farming" grew into a truly large-scale food source. Today it's the fastest-growing part of the world food economy, accounting for about a third of all fish consumed.
AquaChile is the country's largest salmon exporter. At one facility, employees feed and care for roughly half a million fish. Farms this size can have their own ecological consequences: Crowded underwater pens can contaminate their surroundings with feces and food pellets (often made, ironically, from wild-caught fish). Escaped fish can spread disease and out-compete native species.
But AquaChile has worked directly with WWF to improve the sustainability of its operations. It is also part of the Global Salmon Initiative, an agreement by 15 of the world's leading salmon farming companies to have their farms ready for certification by the Aquaculture Stewardship Council by 2020.
Chile's high-tech, $5-billion-a-year aquaculture industry stands in sharp contrast to the rustic, laborious trade practiced by people like Antonio Bustos. But both are fundamentally about food and jobs, and both depend on a healthy marine environment.
Around the world, WWF works with communities, governments and industry to improve fishing practices and regulations, and safeguard the habitats where fish breed and develop, so the ocean can continue to provide for humanity's needs.