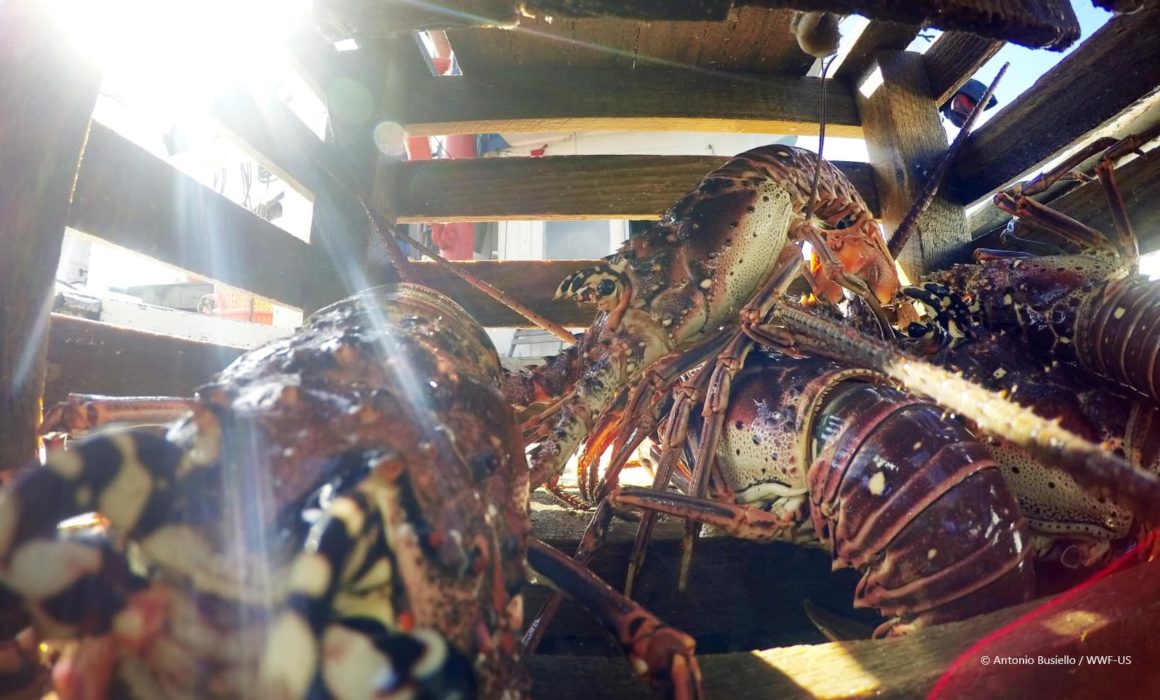 Last month, The Bahamas' spiny lobster fishery became the first Caribbean fishery to achieve Marine Stewardship Council (MSC) certification, meeting the leading environmental standard for wild-caught seafood.
The Bahamas certification was a major milestone and charts a path for other spiny lobster fisheries exporting product around the world. Building on this success, World Wildlife Fund (WWF) has partnered with Red Lobster, the world's largest seafood restaurant company and largest restaurant purchaser of seafood, to help improve the environmental sustainability of spiny lobster fisheries in Honduras, Nicaragua, Belize and Brazil.
"We are committed to sourcing all of our seafood in a way that is traceable, sustainable and responsible, so there is an abundance of seafood to enjoy for generations to come. The success seen in The Bahamas is very exciting and presents a great opportunity to further engage and drive positive change across all spiny lobster fisheries," said Kim Lopdrup, CEO of Red Lobster.
Red Lobster will join other stakeholders and support WWF-led improvement projects in Honduras and Nicaragua. Fishery improvement projects (FIPs) provide a step-by-step approach to bring fishing practices up to the level of the MSC standard. Large seafood companies often support FIPs by buying from the fishery, providing direct financial support, encouraging their suppliers and fishermen to participate in the project, and engaging local government agencies to improve policy and enforcement.
Red Lobster will also encourage environmental improvements in Belize and Brazil to ensure the management and health of their spiny lobster stocks.
"We are excited that Red Lobster is extending its influence to drive lasting improvements in spiny lobster fisheries across the globe," said Caroline Tippett, Senior Director of Seafood Markets at WWF. "This commitment will help support fishermen, local communities, and governments working to safeguard marine wildlife, the natural environment, and the livelihoods of people who depend on ocean resources."