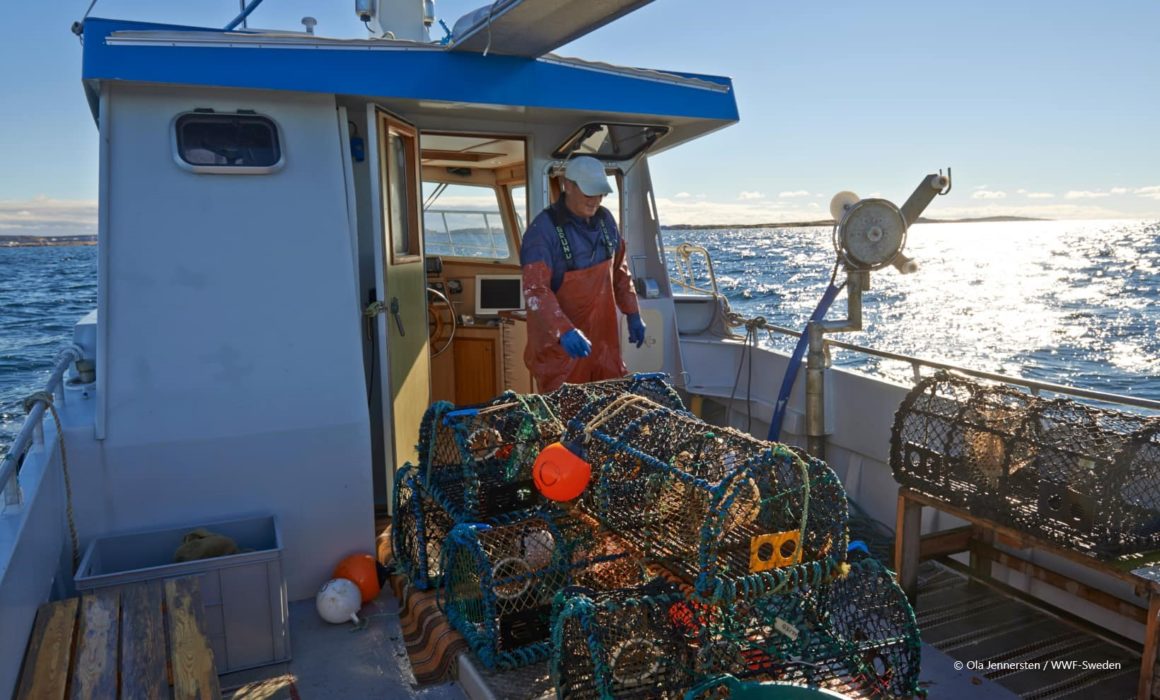 Most seafood consumers agree: to protect the health of our oceans, we should only consume seafood that comes from sustainable sources. However, the sustainable choice isn't always clear. To build customer awareness, Kroger – a family of companies serving over nine million customers every day – launched an in-store campaign to highlight sustainable seafood.
Since 2009, Kroger has partnered with World Wildlife Fund (WWF) to guide their sustainable seafood initiative, particularly for wild-caught seafood.
"As one of the largest seafood grocery retailers in the world, we want to use our influence to increase the quality and number of sustainable fisheries," said Lisa Zwack, head of Sustainability at Kroger. "Working alongside WWF, we are taking steps to ensure that the variety of fish we enjoy today is available to our customers for future generations."
To highlight its sustainable seafood program, Kroger launched an in-store communications campaign in 2018. Through banner signs, brochures, and other materials, the campaign is being rolled out to all stores in the Kroger family of companies, with most stores already executing the campaign and the rest due to be completed by the end of the year.
As of 2017, Kroger is sourcing 75% of its wild-caught seafood from fisheries certified to the Marine Stewardship Council (MSC) standard. And by 2020, the company has committed to sourcing: 100% of all wild-caught seafood species in the seafood department from fisheries that are MSC-certified, being assessed for MSC certification, in comprehensive Fishery Improvement Projects (FIPs), or certified by other Global Sustainable Seafood Initiative (GSSI)‐recognized programs. Kroger will also preferentially source MSC-certified wild-caught seafood and source at least 90% of their volume from fisheries that are MSC-certified.
"Kroger's commitment to sustainable seafood is not only good business it is good for the oceans," said Michael Griff, manager of seafood engagement at WWF. "We encourage all companies like Kroger to communicate the value of sustainable seafood to their customers, their sourcing goals, and progress to date."