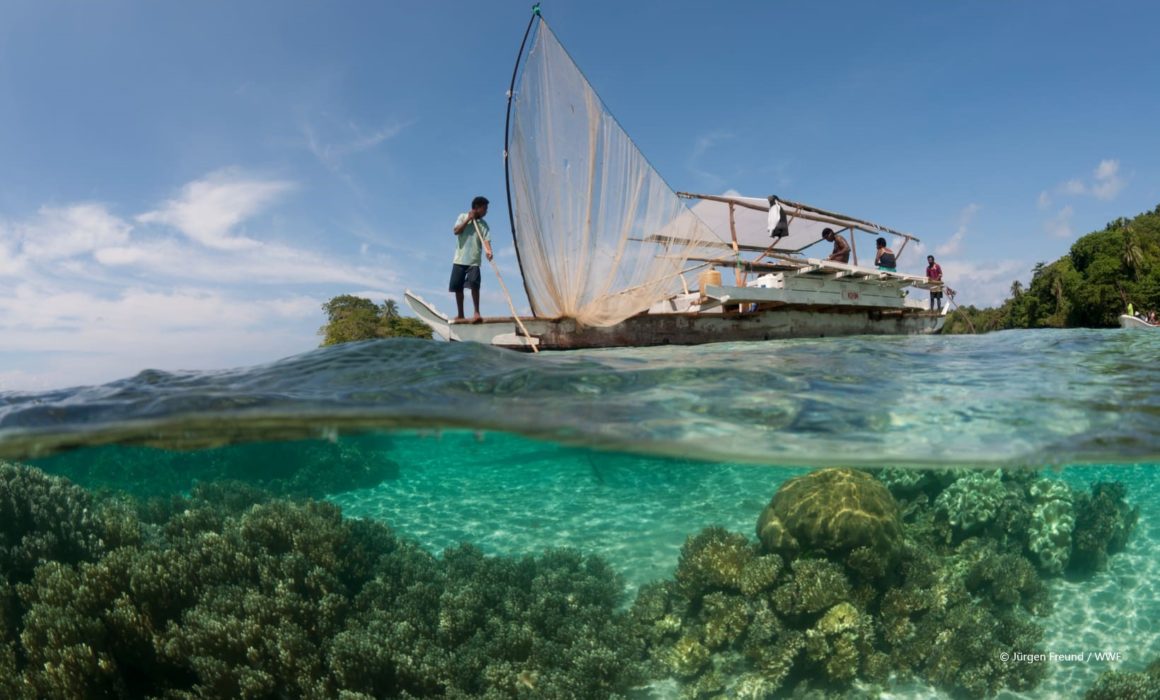 Today, nearly 93% of fisheries around the globe are overfished or fished to their ecological limit. The status of global fish stocks presents a major cause for concern, as we strive to feed the appetite of a growing population while also protecting our planet's natural resources.
At World Wildlife Fund (WWF), working with multinational businesses around the world helps to drive more sustainable food systems that both conserve nature and feed humanity. Currently, WWF is partnered with over 100 leading companies, globally, working to transition seafood supply chains to become more sustainable, responsible and traceable. Hospitality is a global market – and hotels provide a unique opportunity to support local fisheries and the communities where properties are embedded. That's why we've partnered with Iberostar Hotels & Resorts to continue to propel the global hotelier towards a more responsible, sustainable seafood supply chain that also supports local communities transitioning to more responsible, sustainable practices.
To keep sustainability top of mind, Iberostar launched its 'Wave of Change' initiative in 2018 to transition its global operations to more sustainable and responsible practices. The Wave of Change focuses on protecting our seas and ocean via three initiatives: Plastics, Coastal Health, and Seafood.
"At Iberostar, we understand the value of responsible seafood consumption locally and globally," said Gloria Fluxà, Co-Vice Chairman and Chief Sustainability Officer for Iberostar. "Our work with WWF allows us to continue to provide our guests with a range of increasingly-responsible seafood options and scale our operations in a way that protects the natural environment for generations to come."
Building off Iberostar's existing work to transition its seafood supply chains, including preferentially sourcing seafood certified by the Marine Stewardship Council, Iberostar and WWF will work together to engage their global seafood supply chains, assess procurement practices and work to develop a responsible sourcing strategy for their priority markets that supports local fishing communities and continues to transition the global seafood supply towards sustainability.
"We are excited to see Iberostar reviewing its seafood procurement as a first step to improve the sustainability of its global seafood operations," said Caroline Tippett, Senior Director of Seafood Engagement at WWF. "In the U.S. and abroad, efforts by companies like Iberostar help support fishermen, local communities, and governments working to safeguard marine wildlife, the natural environment, and the livelihoods of people who depend on ocean resources."