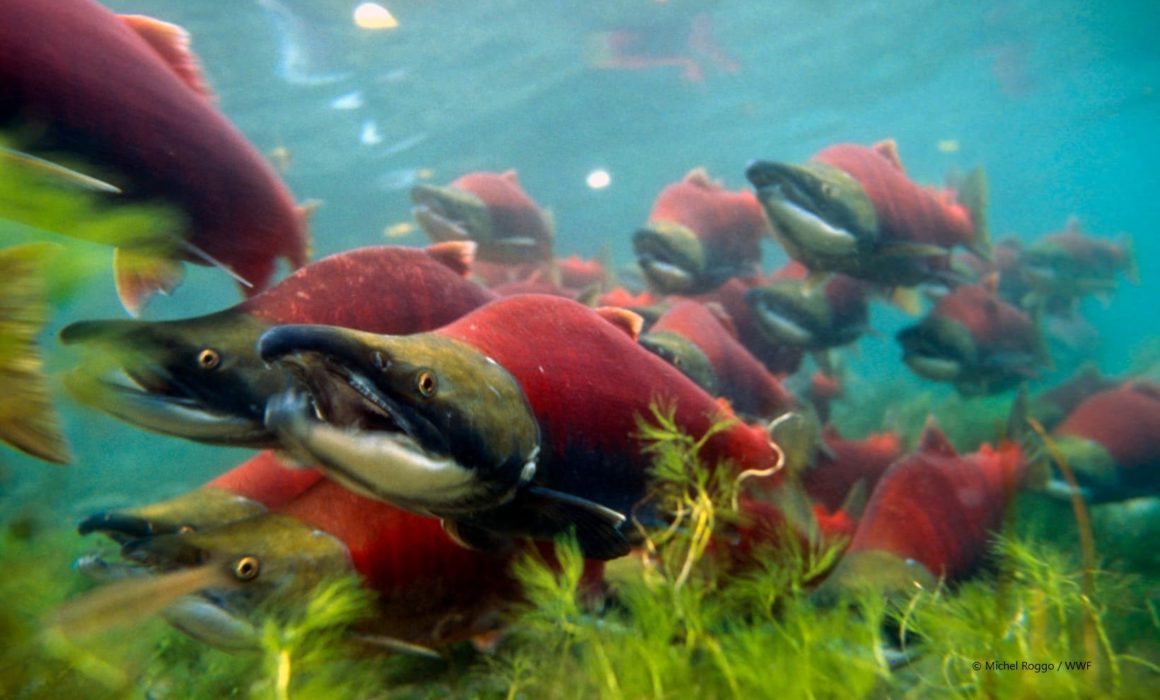 By: Elizabeth Herendeen, Guest Contributor
Bristol Bay is home to the largest wild sockeye salmon run in the world, producing nearly half of the world's sockeye salmon supply. These fish and the pristine waters they swim through are an irreplaceable resource for both the American and Alaskan economies. Bristol Bay's salmon generate over $1.5 billion in economic activity and support 20,000 jobs; these jobs spur the growth of other industries, including shipping, reprocessing, and retail.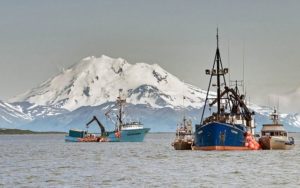 The 2018 commercial fishing season was one of the most profitable in recorded history for the fishermen of Bristol Bay, with more than 62 million salmon harvested. In an average year, Bristol Bay produces more than 40% of Alaska's salmon and is responsible for 1 billion servings of wild, sustainable protein annually, generating additional revenue for restaurants, retailers, and others in the seafood supply chain.
Today, Bristol Bay's intact ecosystem and sustainable economy are threatened by the proposed Pebble gold and copper mine. In December 2017 the Pebble Limited Partnership submitted its plan to develop the first 1.5 billion tons of its nearly 11-billion-ton deposit which kick-started the federal permitting and environmental review process. The plan calls for the destruction of over 3,000 acres of wetlands and more than 21 miles of salmon streams at the mine site and would destroy at least an additional 1,000 acres of wetlands and impact hundreds of streams through the construction of roads and other infrastructure in the Bristol Bay and Cook Inlet watersheds. The mine and supporting facilities will run continuously for 24 years. Construction of the mine would also set the stage for future expansion into nearby areas and ultimately the start of a mining district in Bristol Bay.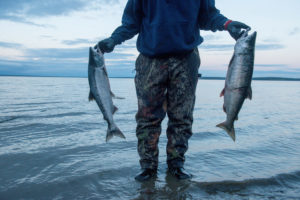 The US Army Corps of Engineers, the primary federal permitting agency, is working to permit the mine at unprecedented speed. In February, the Corps released a Draft Environmental Impact Statement and initiated a 90 day public comment period which extends to the end of May, with the stated goal of completing the EIS and Record of Decision by the spring of 2020. Commenting on the Draft Environmental Impact Statement (DEIS) is the last formal opportunity for the public to relate their concerns about the project to the lead permitting agency.
What can you do? Tell the Administration that the Pebble Mine is bad for existing businesses and jobs. Join our conservation partner Businesses for Bristol Bay and sign up to support the protection of Bristol Bay.
Elizabeth Herendeen is Marketplace Manager for SalmonState.