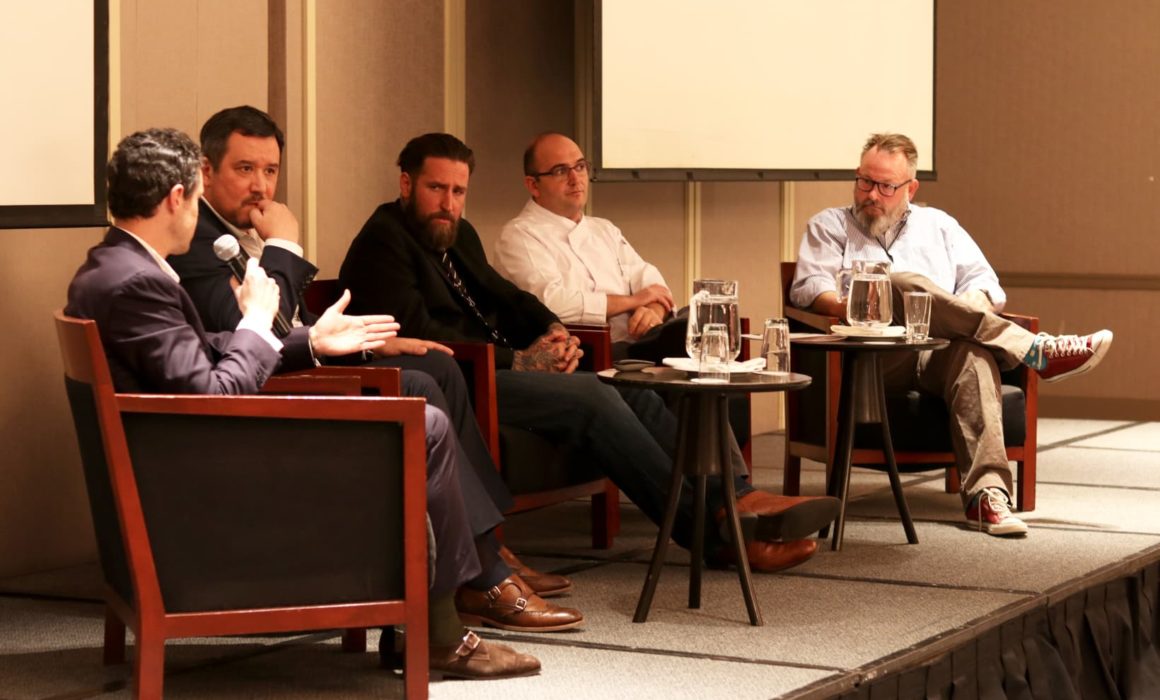 On February 18, 2019, WWF-Mexico hosted its first Sustainable Seafood Roundtable. The event, held at the Hyatt Regency in Mexico City, brought together representatives from across the full seafood supply chain, from fishermen to distributors, and end-market buyers such as Hyatt, Hilton, and Iberostar hospitality groups to explore the opportunities for, and barriers to, sourcing sustainable, responsible seafood in Mexico. The day-long event included informative sessions on Fishery Improvement Projects (FIPs) and FisheryProgress.org as a platform for the tracking and reporting of fishery improvement efforts; presentations given by FIP implementers in Mexico on the progress of their projects; a session on financing and blue economy; as well as two interactive Supplier and Buyer panels where industry representatives shared their experiences, challenges and successes. Through this Roundtable, WWF-Mexico brought together a diverse group working in the seafood industry to get 'back to the basics' of what environmentally sustainable, responsible seafood production looks like; what fishery improvement efforts are being made in Mexico and where; and how industry can come together to support continued environmentally sustainable growth in this market.
While many Mexican fisheries are working to transition to more sustainable practices via Fishery Improvement Projects (FIPs), many are struggling to meet the continued growth in demand for sustainable product, and most cannot increase production under 'business as usual' practices without detrimental impacts to the environment. According to the National Fisheries Charter, only 3 of the 35 fisheries assessed in Mexico have potential to increase their harvest, while the remainder are fully exploited or are experiencing overfishing. Today, at least 270,000 Mexican livelihoods are directly supported by fishing activities, and directly threatened by impending fishery collapse.
"It is necessary to have fisheries management that can cope with the new demand for seafood without diminishing fishing stocks," commented Jorge Rickards, General Director of WWF-Mexico. "To achieve this, we must transform fisheries through fisheries improvement projects."
Fishery improvement projects (FIPs) are voluntary conservation efforts that draw together fishers, industry, researchers, government and NGOs to help improve fishing practices and fishery management. Through a transparent and comprehensive approach, FIPs can improve the health of the stock in a fishery, decrease negative impacts to the ecosystem, and set the fishery on a pathway to meet the requirements of the Marine Stewardship Council (MSC) standard.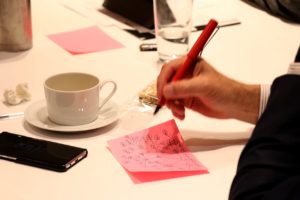 "We are excited to join this effort and engage key stakeholders in making a real difference to Mexico's fisheries, and the communities supported and impacted by them" said Pablo Prieto, Corporate Responsibility Manager for Hilton Mexico, Latin America and Caribbean. "Responsible sourcing is a key tenet of Hilton's Travel with Purpose 2030 Goals to double our social impact investment and cut our environmental footprint in half, and we remain committed to drive further transformation in our industry and supply chain – here in Mexico, and across our global portfolio."
While there are MSC certified fisheries in Mexico, such as red rock lobster in Baja California, and many active FIPs, including artisanal blue shrimp from Sinaloa, clams in Puerto Libertad and jack mackerel in Baja California Sur, companies still have difficulty sourcing sustainably produced Mexican seafood, and it remains challenging to ensure that what they are purchasing is coming from a fishery that is responsibly managed. WWF's Sustainable Seafood Roundtable facilitated connections between producers and buyers and initiated a forum to continue the conversation on supporting continued growth and availability of Mexican sustainable seafood.
"Iberostar Hotels and Resorts is making a bold commitment to the oceans through their Wave of Change movement. Part of this is offering certified sustainable seafood in the places where we operate. Offering the sustainable product that is also local has been the major challenge." says Dr. Megan Morikawa, Director of the Sustainability Office for the group. "We were the first Spanish Hotel chain to offer imported MSC certified seafood in Southern Europe, the Dominican Republic, and in Mexico. We're thrilled, with guidance from WWF and the scientific community, to see how we can support local fisheries on the path towards certified sustainability. We see it as an opportunity to create a more unique experience for our client, support sustainable practices in the communities where we operate, and invite our clients to be stakeholders in ocean protection."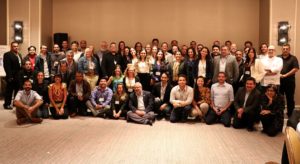 "This is just the beginning of a joint working movement in Mexico in which hotels, distributors, government and fishermen will promote the transformation of fisheries in Mexico towards forms of production that protect the way of life of coastal communities in the long term", said Enrique Sanjurjo, Director of the WWF Oceans Program in Mexico.
For questions or to learn more about WWF's engagement work in Mexico, please contact Liz Watt at Liz.Watt@nullwwfus.org.