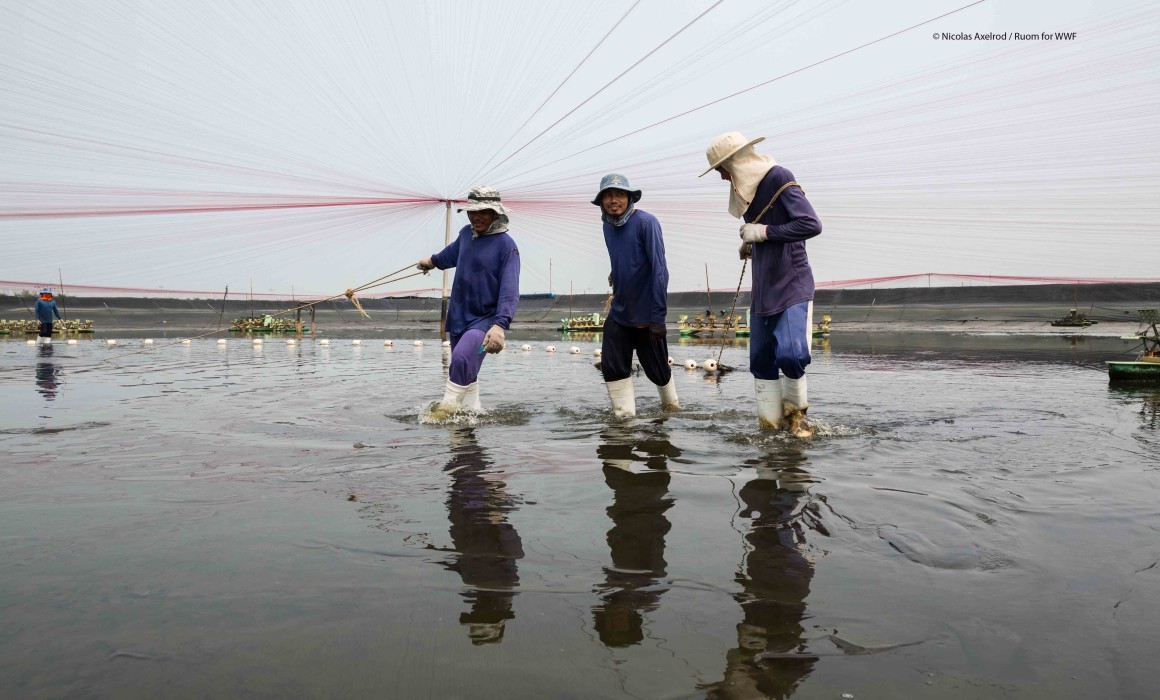 WWF is working with some of the world's most innovative farmers to improve shrimp production.
Shrimp has quickly become the most popular seafood in the US. Each of us eats about four pounds of it every year on average, but have you ever wondered where all that shrimp comes from?
Some is produced here, in places like the Gulf of Mexico, but most of it comes from overseas. For instance, in 2015, we bought nearly 200 million pounds of shrimp from Thailand, making it the third-largest importer of shrimp to the US.
Shrimp farming is associated with mangrove destruction, water pollution, and illegal fishing and labor practices, but WWF is working with some of the world's most innovative and conscientious farmers to demonstrate that shrimp production can be environmentally sustainable, socially responsible, and economically viable. In October 2015, WWF met with some of these farmers in Surat Thani, the country's second largest shrimp-producing region.
While the farmers here face different obstacles and opportunities, they are united by a desire to improve their farms' environmental and social integrity. Swirichai farm, for example, releases no water into the surrounding environment and fertilizes agricultural fields with waste. While on Srisuban farms, they lead community-wide cleanups and mangrove reforestation.
Meet the farmers who are putting food on our tables while continually improving their environmental practices and driving their industry forward
Learn more about the Thai Shrimp improvement project
Learn more about farmed shrimp