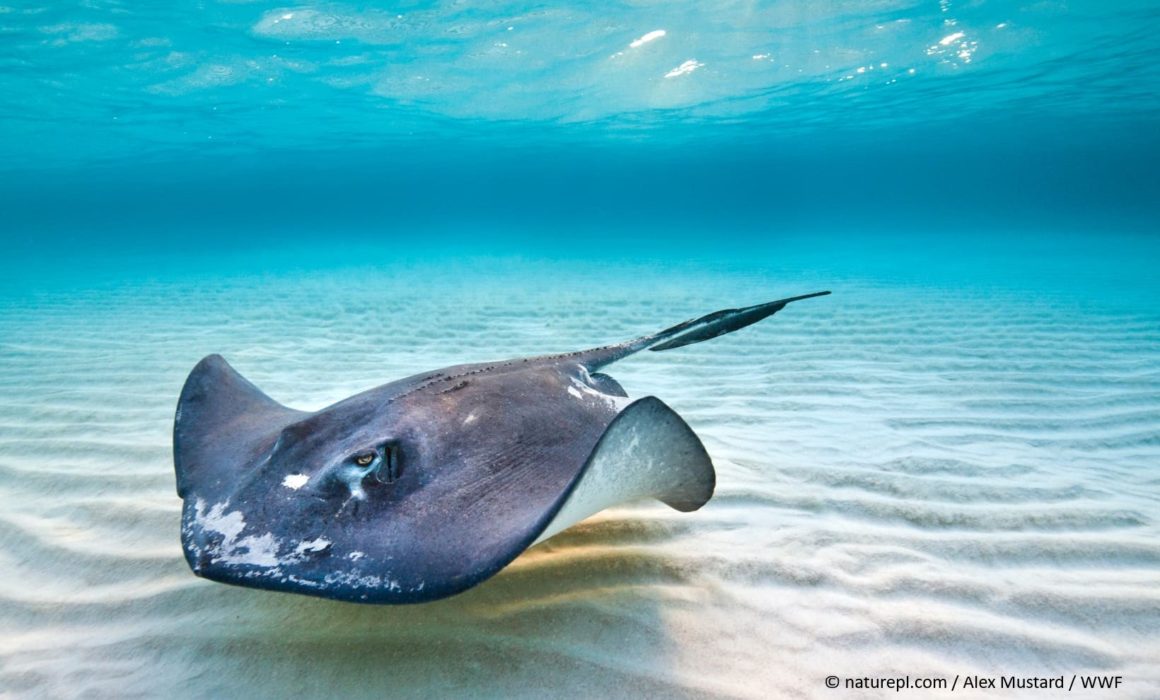 Do you know what seafood you are serving at your restaurant? Can you accurately tell apart the species displayed at your supermarket? Are you certain there are no at-risk fish or crustaceans in your supply chain? Think twice, before sourcing certain types of seafood. They might be one or more of the 400 endangered marine species linked to human consumption.
Several endangered marine species continue to make their way to the global market. With fragmented and weakly regulated supply chains and the near impossibility to identify species once processed, seafood buyers are faced with the daunting task of accurately selecting and responsibly sourcing their products. Fortunately, WWF has developed a simplified and practical guide identifying endangered species most commonly found in seafood supply chains and offering recommendations to help companies make informed choices in procuring seafood.
"This new endangered marine species guide is a unique addition to WWF's resource library and a globally relevant tool for buyers of seafood. Continued overfishing and illegal fishing, ineffectual governance, and weak law enforcement are pushing more of these marine species toward collapse", explains Dr Geoffrey Muldoon, Asia-Pacific Lead for Fisheries in Transition and Markets at WWF and one of the resource experts who helped review this tool. He adds, "With this new guide in hand, seafood buyers can make a difference to the health of the ocean through their own purchasing habits and menu selections".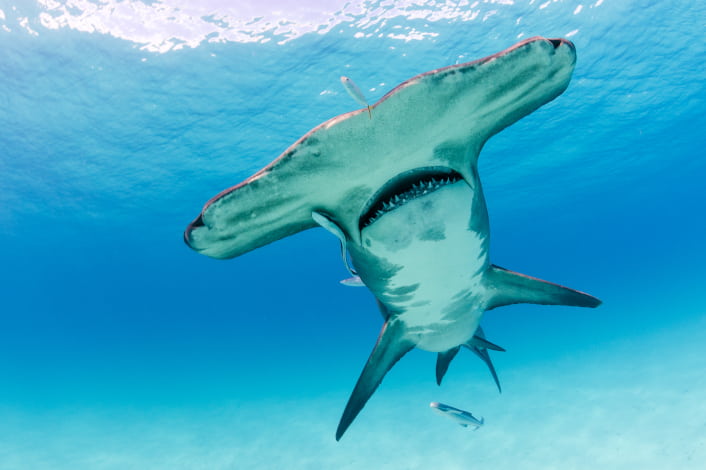 Many corporate partners have enthusiastically received this new resource. "WWF's Endangered Marine Species Guide will be a valuable resource for our culinary and procurement teams, as we further engage our suppliers and guests to improve the sustainability of our seafood sources. The health of our oceans is vital to our communities and economies, and we want to ensure we have a viable seafood supply for years to come", notes Sylvia Low, Director of Corporate Responsibility at Hilton. As part of its Travel with Purpose 2030 goals to cut its environmental footprint by half, the global hotelier has committed to eliminate the procurement of endangered species, as identified by this guide, from its operations and drive responsible seafood sourcing across its value chain.
WWF-US developed the user-friendly Guide on Endangered Marine Species in collaboration with marine conservation experts across the global WWF Network as part of its continuous efforts to promote sustainable food systems that conserve nature and feed humanity. WWF-Mexico, for example, contributed to the analysis and is translating the guide into Spanish for more efficient local use in the context of their seafood sustainability work.
"Eight out of the ten species in this guide are high conservation priorities for Mexico. In all these cases, there are problems of illegal, unreported and unregulated (IUU) fishing but there are also opportunities for improving seafood management. WWF-Mexico works with the fishery sector to find solutions and recover these species populations while improving the welfare of coastal communities", says Enrique Sanjurjo, Deputy Director for Oceans at WWF-Mexico and one of the network authorities who helped review this resource.
Through this guide, WWF calls upon companies to eliminate from procurement seafood species identified as Endangered or Critically Endangered by the International Union for Conservation of Nature (IUCN) Red List of Threatened Species, as well as those listed in the Convention on International Trade in Endangered Species of Wild Fauna and Flora (CITES) Appendix I and II.
The IUCN Red List is the world's most comprehensive source of information on the status of global conservation and a critical indicator about the health of the world's biodiversity, while CITES is an international agreement between 183 countries ensuring that the trade of wild animals and plants specimens does not threaten their survival. Buyers should also abide by country-specific regulations regarding trade bans of certain endangered species.
To help ensure that at-risk and threatened species are not being purchased, WWF also recommends sourcing responsibly and, where possible, encourages buyers to source from the Marine Stewardship Council (MSC) and the Aquaculture Stewardship Council (ASC) certified fisheries and farms. It additionally encourages buying from FIPs and AIPs with a comprehensive workplan to reach the MSC or ASC standards.
---