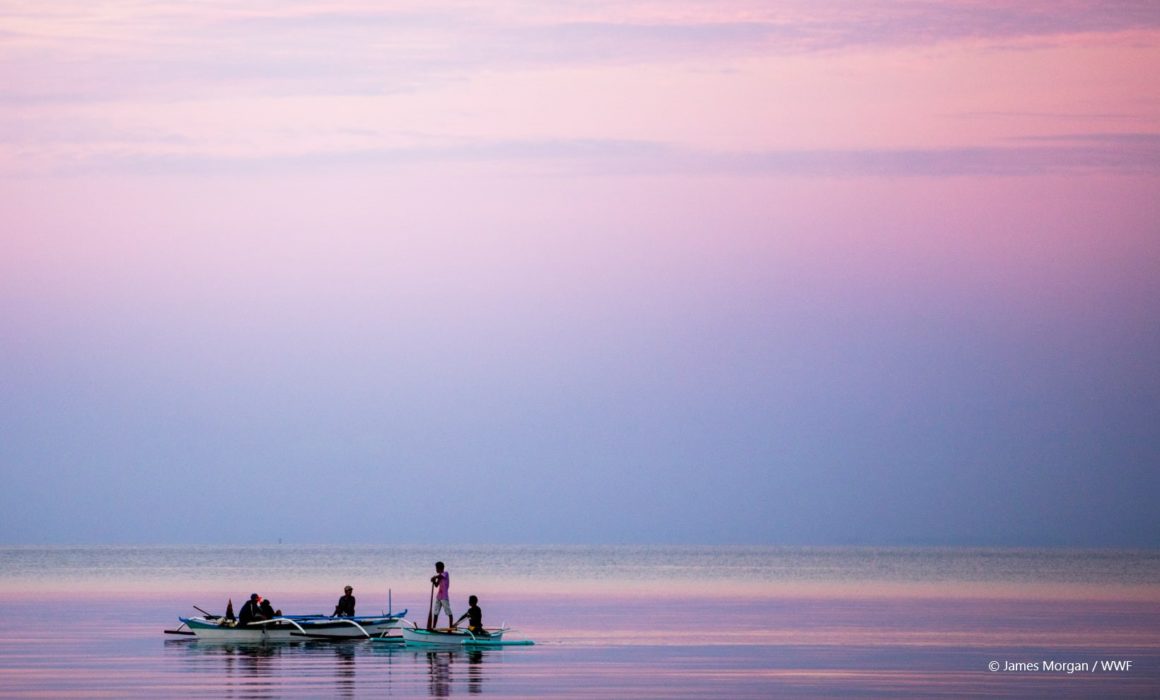 As a global hospitality brand, Hyatt has more than 850 properties in 60 countries across six continents. Brands with vast international portfolios, like Hyatt, can use their influence to source seafood that is sustainably caught or responsibly farmed to benefit the environment and local communities in which they operate, and preserve the natural resources that support their business.
At WWF, working with large multinational businesses to transition supply chains to more responsible operations helps support food systems that better conserve nature and feed the world. Since 2012, Hyatt has worked with WWF to increase its sustainable seafood offering throughout its global operations.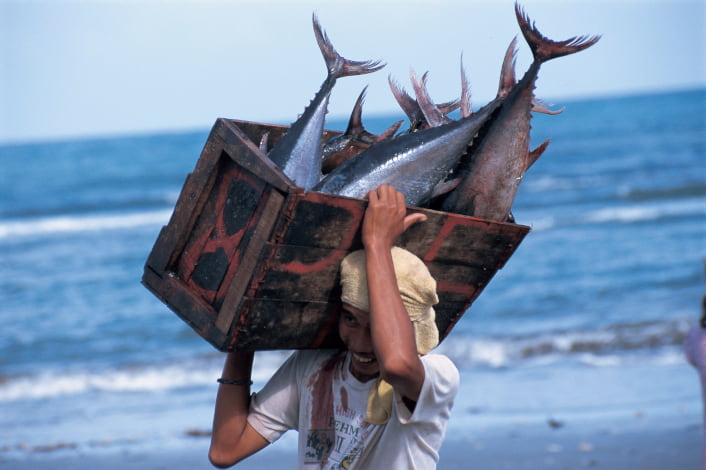 Through this collaboration, Hyatt became the first global hospitality brand to make a public commitment to increase its supply of seafood purchased from certified responsible sources across its global portfolio of properties. Against this backdrop, Hyatt worked to supply more than 50% of its seafood from responsible sources, with at least 15% of that increase coming from fisheries or farms certified by the Marine Stewardship Council (MSC) or Aquaculture Stewardship Council (ASC), respectively, by the end of 2018. With its managed hotels globally engaged in its seafood sustainability efforts, Hyatt has reached its goal of sourcing 15% of its seafood from MSC or ASC certified fisheries or farms.
"Hyatt has helped to improve the seafood sustainability landscape around the world not only by achieving an important portion of its own seafood sourcing goals, but by acting as a leader in the industry, inspiring broader change across the global hospitality sector," said Liz Watt, Program Officer for WWF U.S. "Efforts by Hyatt and others help safeguard marine wildlife, the natural environment, and the livelihoods of people who depend on our oceans."
In addition to sourcing MSC or ASC certified product, Hyatt supports fishery improvement projects (FIPs) and aquaculture improvement projects (AIPs) in their journey towards MSC and ASC certification, respectively, to help increase the global volume of certified product, as well as to support local communities where fisheries and farms are embedded. For wild-caught fish, Hyatt supports seven WWF-led FIPs, spanning from Peru to Vietnam, one of which, the Bahamas Spiny Lobster fishery, has recently achieved MSC certification. For farm-raised fish, Hyatt supports the Chilean salmon Aquaculture Improvement Project (AIP) and has visited some farms in the region to support ASC certified Chilean salmon alongside procurement services company, Avendra.
Despite Hyatt's industry-leading achievement of procuring 15% of its global seafood supply from MSC and ASC certified fisheries and farms, the hotelier does not plan to stop there. Hyatt states that it will continue to work to increase its supply of seafood from responsible sources and MSC and ASC certified product across its global portfolio.
"Seafood sustainability is an important topic, not only for ecological reasons, but because people and communities around the world rely on seafood for nourishment and for their livelihoods. Helping to protect this resource is one way Hyatt strives to care for people," said Marie Fukudome, Director of Environmental Affairs for Hyatt. "It's important to us that we serve food that tastes good and comes from responsible sources. In collaboration with WWF, we are working to improve the availability of sustainable seafood in the hospitality industry, taking a global and holistic approach to this topic and continually learning about new ways to overcome challenges and help influence the market."
As Hyatt continues its seafood sustainability journey, WWF is excited to be a trusted ally in their next phase of work and their continued commitment to further increase their sustainable seafood offering.
---
To learn more about Corporate Responsibility at Hyatt, please visit: https://about.hyatt.com/en/hyatt-thrive/reporting.html