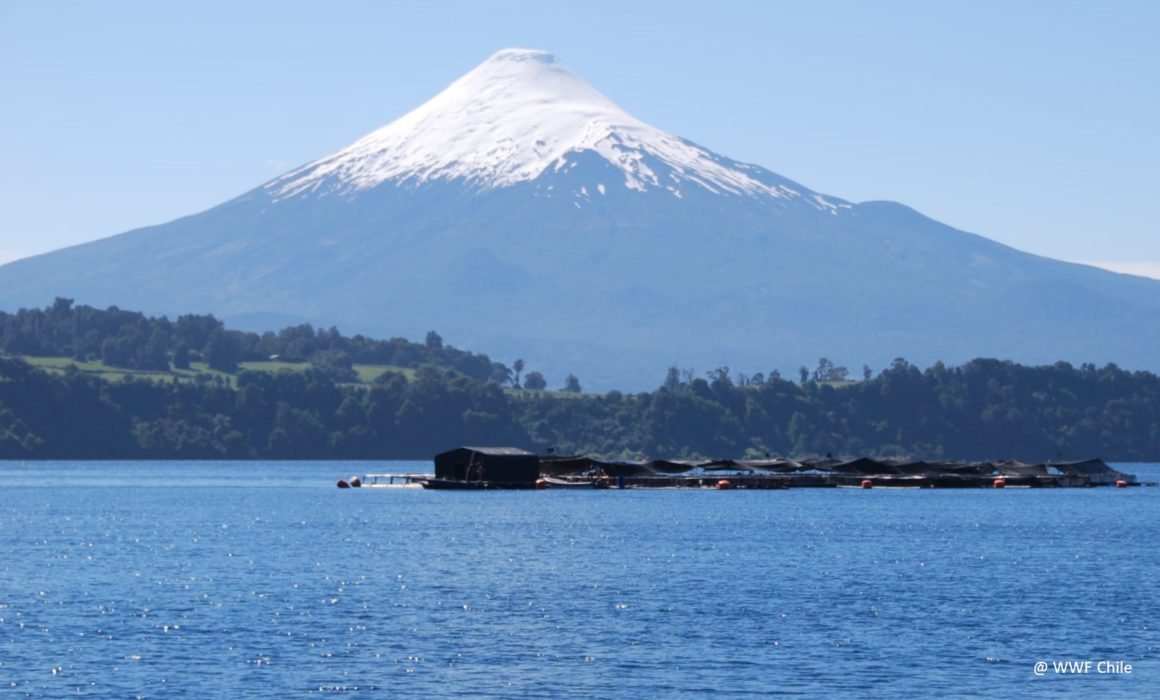 Encouraged by long term WWF efforts, two of Chile's leading salmon farming companies have announced, early June, their intention to discontinue all activities in the southern lakes of the country.
Los Fiordos, one of the major salmon producers, had previously suspended all operations in this freshwater system. Following their merger with Aquachile, they decided to maintain this commitment, and have publicly announced their move out of the lakes. A pledge that was matched by another key producer, Multiexport, which will also cease all production in the area by 2020.
"We value the commitment that these companies have made to close their operations in the lake system, picking up the call we have made more than a decade ago. We hope this initiative will be replicated fully and perpetually by all the companies that still maintain operations or leases in these freshwater ecosystems", explains the director of WWF Chile, Ricardo Bosshard to the local press. He adds that "WWF calls on the entire salmon farming sector to not only permanently move out of the lakes, but also to focus its efforts on the recovery of these ecosystems".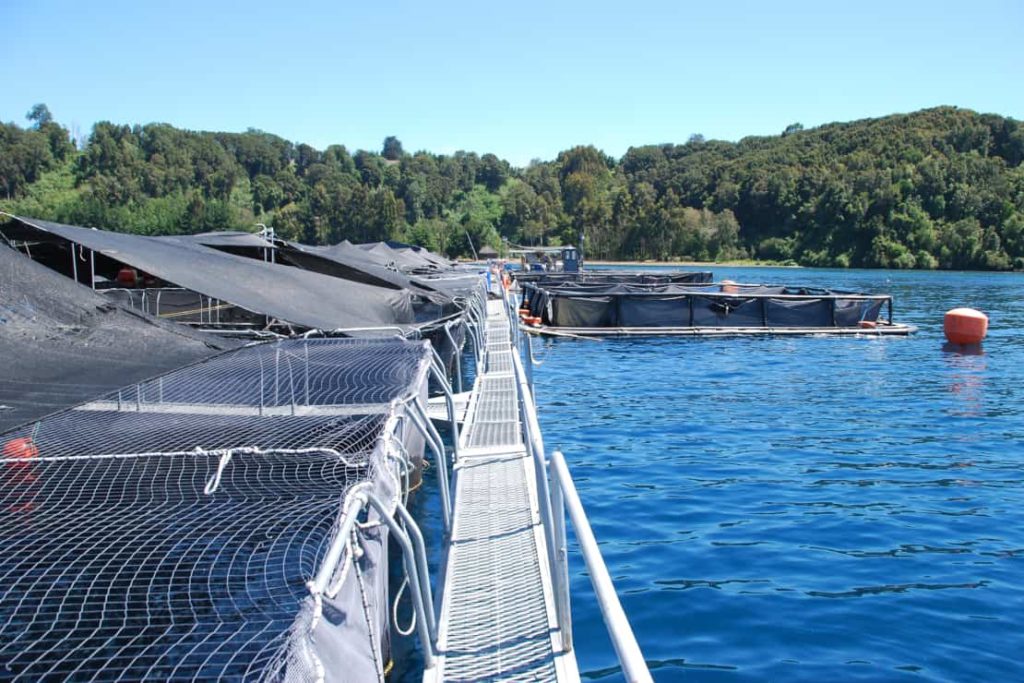 There are currently 50 aquaculture concessions in the southern lakes, according to the Chilean National Fisheries and Aquaculture Service (Sernapesca). Although, only 19 of these were operational in 2018, the possibility to reactivate the remaining 31 persists, particularly through the subleasing of these sites. Aware of this inherent threat, WWF continues to call for a collective awareness within the industry, the government, and other stakeholders to conserve these lakes, assuring the end of commercial salmon production in these fragile ecosystems.
WWF Chile had launched in 2007 a study on the environmental impact of salmon aquaculture on the lakes situated in Araucania, Chiloé Island, Los Rios, and North Patagonia, known for their richness and unique biodiversity. The alarming results demonstrated the detrimental impact of the industry on the lake ecosystems due to the organic wastes released into the freshwater, which substantially damaged the surrounding fauna and flora.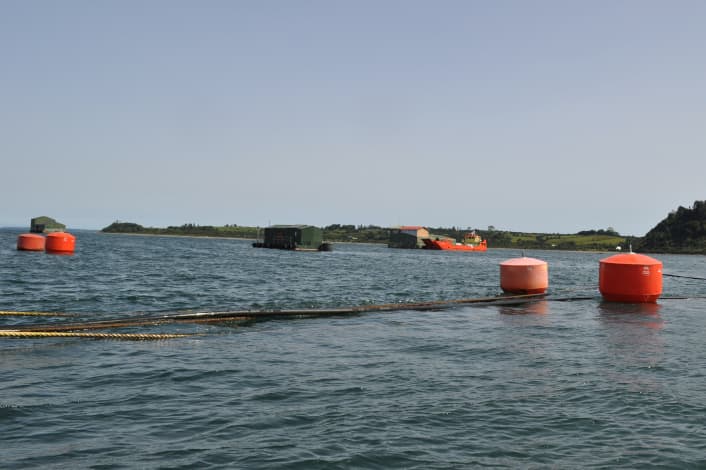 This study served as the basis to introduce, in 2009, "the Campaign for the Conservation of the Lakes of Southern Chile", which urged all companies to abandon the lakes and elect alternative locations with lower environmental and social impact for their future activities, and highlighted the environmental and economic benefits of such decision.
Despite the global trend of moving towards closed and semi-closed production systems in the last decade and the requirement of the Aquaculture Stewardship Council (ASC) Salmon Standard to vacate the lakes, most Chilean producers persisted in maintaining some open smolt production methods. It is notable to mention that the country is the second largest salmon producer in the world, with a harvested biomass of 842,679 tons as of 2018.