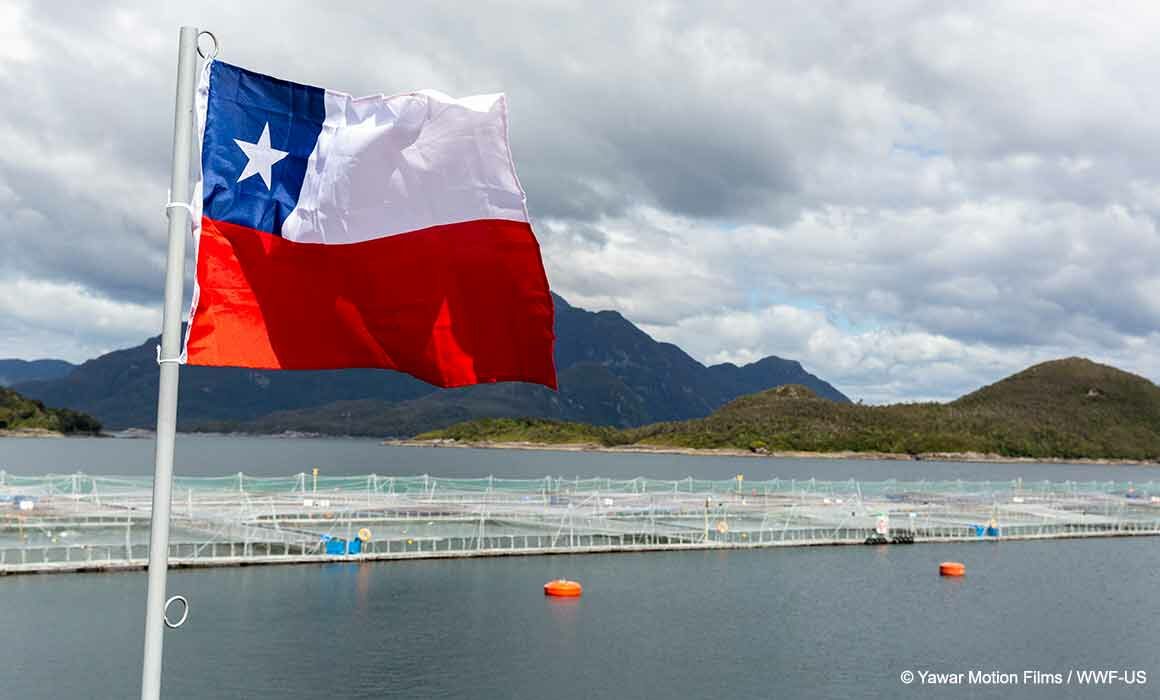 WWF and ASC hosted over 70 participants across farmed salmon and feed supply chains during a multi-day workshop to discuss key challenges and initiatives towards more responsible farmed salmon and feed production in Chile.
Chile is home to one of the largest farmed-salmon production hubs, supplying almost a third of all farmed salmon globally. In 2020, Chilean salmon and trout production totaled 1,079,595 metric tons and production trends are only going up. Between 2016-2020, Chilean salmon production grew an annual average of 10.4 percent.
While salmon farm sites are located primarily in the southern regions of Chile, further north along Chile's richly biodiverse and productive 4,390-mile coastline, are some of the largest fisheries that contribute to the production of fishmeal and fishoil key ingredients in Chilean salmon feed.
Salmon farming and feed production go hand-in-hand. And in turn, so do many of the opportunities for collaboration and innovation around reducing impacts. These interconnected industries are not just critical to food production globally, but in total, the fisheries and aquaculture sectors are important to the economy and provide jobs for over 300,000 people in Chile.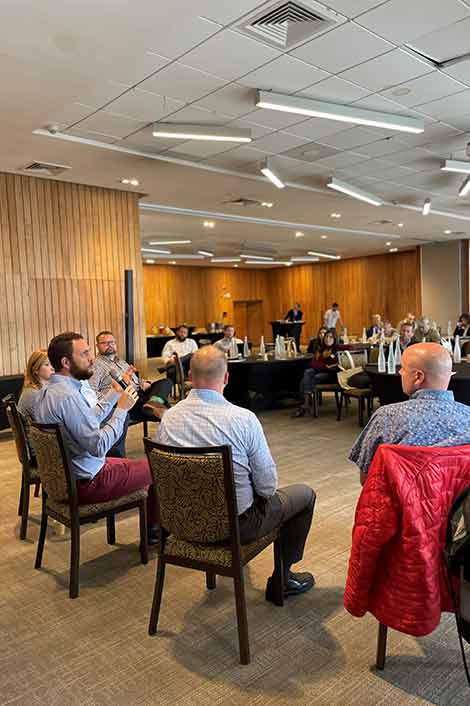 Against this backdrop, WWF and the Aquaculture Stewardship Council (ASC), hosted a multi-day Responsible Farmed Salmon and Feed Workshop and Summit in Puerto Varas, Chile, to discuss key challenges and initiatives towards more responsible salmon and feed production in the country. In attendance were over 70 participants including key US buyers and suppliers (Costco, Giant Eagle, Disney, Aramark/Avendra, Beaver Street Fisheries, Acme Smoked Fish), feed companies (Cargill, Biomar, Skretting), and major Chilean salmon producers).
Increasing supply and demand for ASC certified Chilean salmon is one way to reduce the impacts of salmon farms on the Chilean marine ecosystems. The event featured sessions highlighting the role of ASC in the marketplace and in mitigating procurement risks, company commitments to ASC, and key environmental and social challenges salmon producers are working to address through ASC certification. ASC also familiarized attendees with the ASC Feed Standard which launched in June 2021, and in January 2023, the first feed mills will become eligible for certification.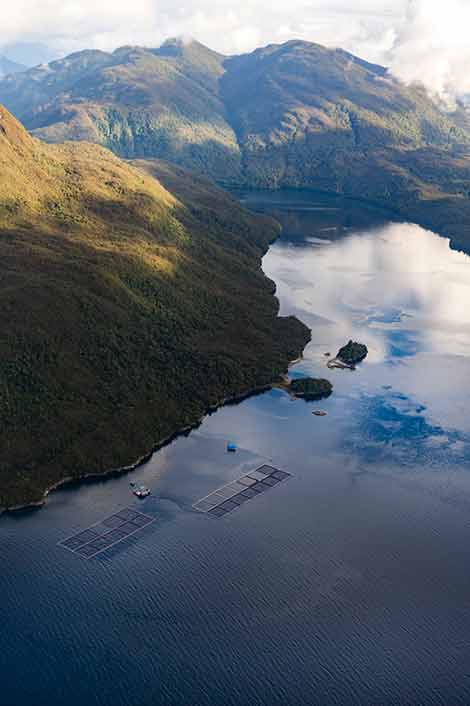 The ASC Feed Standard will consider impacts created across all major ingredient groups in fish feed production. For marine ingredients, the focus is on continuous improvement up a stepwise ladder, with the end goal of reaching Marine Stewardship Council (MSC) certification for a majority of whole fish used in fishmeal to meet the Standard. The standard also addresses deforestation and conversion related to terrestrial ingredients using definitions and approaches developed by the accountability framework (AFi), a consortium of NGOs looking to drive credibility in deforestation and conversion free commitments and action.
For many of the supply chain actors in attendance, the workshop provided a space to reconnect in person after the pandemic. It strengthened commitments to ASC certification, and reenergized relationships and collaborations that can help foster a more responsible seafood industry.
"We see ASC certification as an important tool in the toolbox – it's a way to communicate with our members simply and effectively that the seafood they are buying is meeting clearly-defined environmental and social standards. That's why the work we are doing here in Chile is so important. It is in the collective interest of the whole seafood supply chain to move the industry towards and beyond more responsibly produced and certified product, and it is through partnerships and collaboration that we can make that a reality."

Tim Wahlquist, Responsible Sourcing & Packaging – AGMM, Costco Wholesale