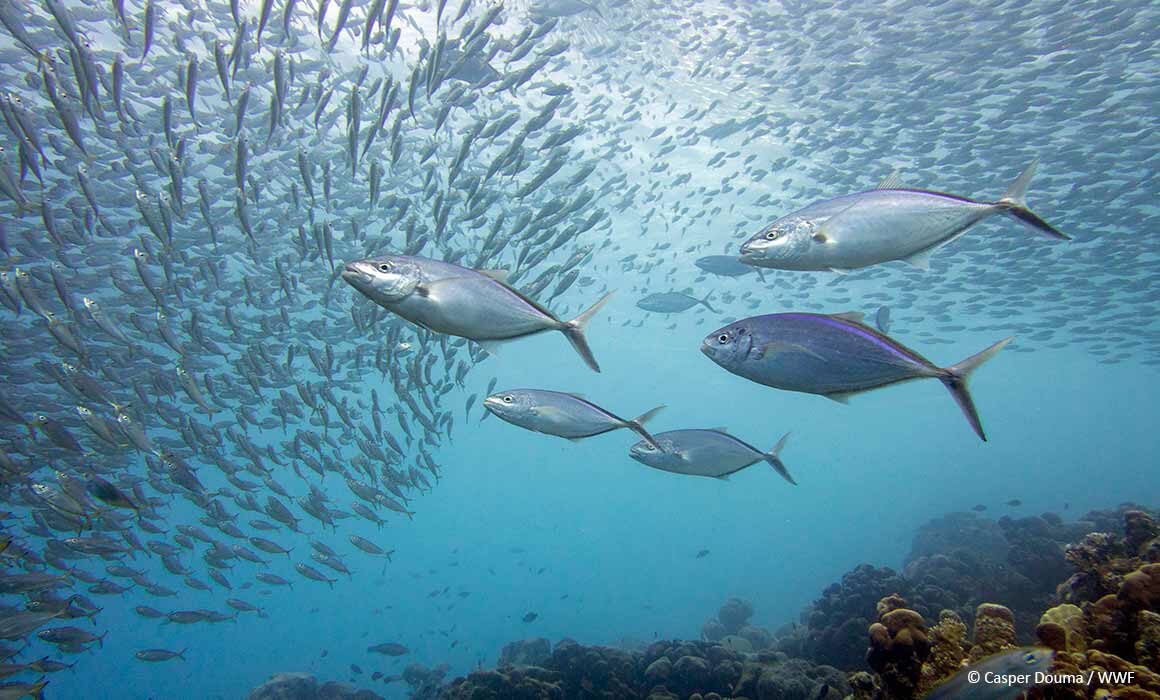 Mars Petcare and World Wildlife Fund announced the extension of their longstanding collaboration on seafood sustainability for an additional five years to continue leveraging the company's influence on global seafood markets. The two partners will build on the mutual work of the past decade to drive further positive change across the seafood industry.
As the first global pet food company to make a public commitment towards sourcing more sustainable fish back in 2010, Mars will work together with WWF through 2025 to improve the environmental and social impacts of the company's seafood supply chains and the seafood sector more broadly across four major workstreams: Wild-caught seafood, including the financial support of Fishery Improvement Projects (FIPs); farmed seafood; addressing Illegal, Unreported and Unregulated (IUU) fishing; and ensuring better traceability.
Additionally, Mars renewed its commitment to its seafood sustainability goal of sourcing 100% from more sustainable sources, ensuring that its supply chains are free from endangered fish species, and taking active measures to protect people in its value chain. This comes as a recent third-party study reports that 81% of Mars Petcare's global fish procurement comes from more sustainable sources in line with the company's sourcing policy guidelines. The same report also confirmed that Mars has not sourced any endangered marine species from the IUCN Red List.
"Mars Petcare sources fish because we make healthy, nutritious and high-quality pet food, and seafood ingredients play a small but important role in our products. This effort is a key part of our broader engagement with our strategic pet food ingredient suppliers around the world as they boost their sustainability performance and as we take action together to improve environmental and social impacts in supply chains. As a family-owned, purpose-driven company we're focused on doing business in ways that not only meet the nutritional needs of pets, but that also build a better, more sustainable world."

Andy Parton, Vice President Procurement at Mars Petcare
Mars Petcare has been instrumental in influencing the seafood industry, pet food supply chains, and raw material sourcing. WWF and Mars began collaborating in 2010 when Mars Petcare committed to sourcing 100% from sustainable seafood fisheries and farms, to minimize competing with the human food supply chain by 2020.
"Through this new commitment, there is a clear opportunity to build on the work of over a decade of partnership between WWF and Mars Petcare and continue to inspire global change in both wild capture and farmed seafood, As we look to the future, WWF will continue to support Mars Petcare leadership in building upon a solid foundation of progress towards goals that support more sustainable, responsible, and traceable food systems."

Michael Griff, Manager of Seafood Engagement at WWF
A Continuous Journey Towards Sustainability
By measuring Mars against the most robust certifications, a WWF study determined that from 2015 to 2019, Mars Petcare increased sourcing by 26% from the Marine Stewardship (MSC) certified wild-caught fisheries in key regions such as Asia Pacific and Europe. In 2019, the company also increased its sourcing from the Aquaculture Stewardship Council (ASC) certified farms by 49% in key regions such as Asia Pacific and Europe. These numbers confirm the company's continuous progress against these leading environmental standards.
Mars Petcare continues to demonstrate its leadership in supporting tuna conservation by supporting global efforts within key tuna Regional Fishery Management Organizations (RFMOs). Thanks to advocacy from companies like Mars, several key measures have been adopted, including a binding requirement for the use of non-entangling Fish Aggregating Device (FAD) in tuna catch. The use of these devices helps reduce the incidental catch of some iconic species like sharks, sea turtles, and dolphins.
Since 2010, Mars Petcare remained engaged with suppliers to backup key fisheries on their way to transitioning to the MSC certification through Comprehensive FIPs.
For more information about WWF and Mars Petcare partnership, please click here and to watch a video on Mars Petcare's journey to more sustainable fish sourcing follow this link.
---