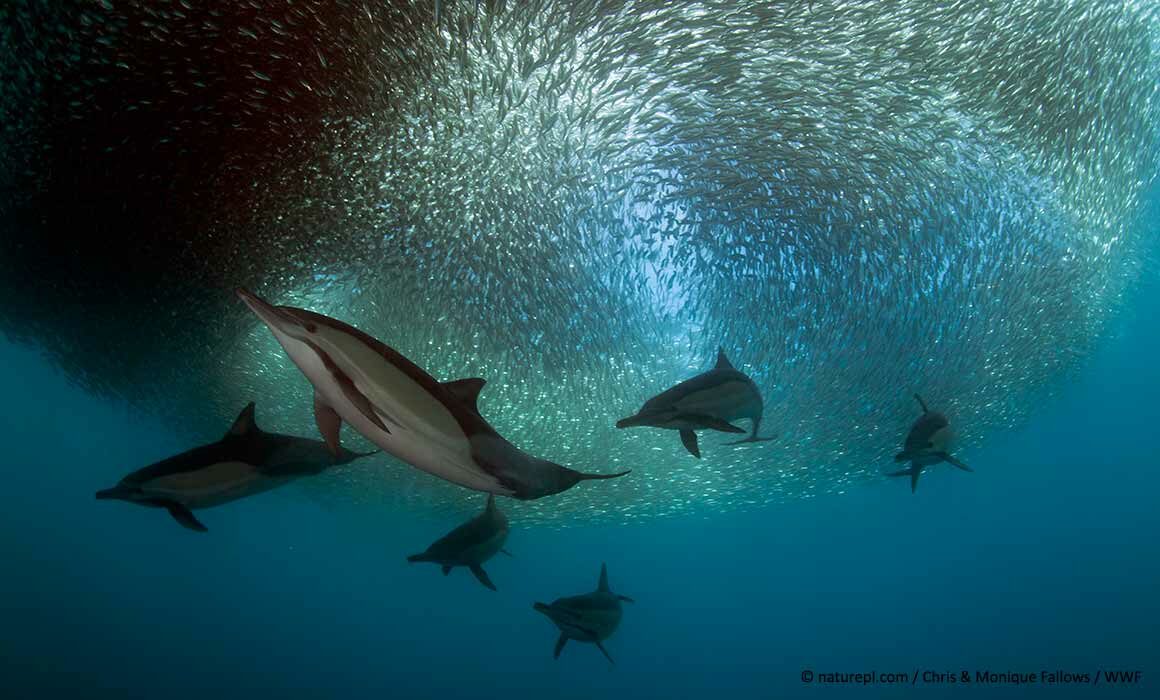 Following more than a decade of collaboration on sustainable seafood, Sysco Corporation and WWF are excited to announce the company's 2025 seafood sustainability commitments and renewed partnership on more sustainable seafood sourcing. The new commitments build on past success and continue to advance Sysco's position as a global leader on seafood sustainability, set high standards for the seafood industry, establish long-term sustainability goals, and build consumer trust.
Sysco's 2025 seafood journey towards more sustainable and responsible sourcing includes expanding its current responsible sourcing program for its U.S. broadline business to also include specialty and Canadian broadline businesses. The cooperation aims at achieving the following goals:
Source 100% of top 15 wild-caught Sysco Portico Brand seafood species groups from fisheries that are MSC certified, in MSC full assessment, or in a comprehensive FIP, and source at least 85% of this top 15 volume from fisheries that are MSC certified.
Source 100% of Sysco Portico Brand shelf-stable tuna products from fisheries that are MSC certified, in MSC full assessment, in comprehensive FIPs, or from companies that are members of the International Seafood Sustainability Association (ISSA), and source at least 25% of Sysco Brand canned or pouched tuna from fisheries that are MSC certified.
Source 100% of its top-5 aquaculture Sysco Portico Brand seafood species groups from farms that are ASC certified, in ASC full assessment, in a credible AIP, or at a minimum BAP 2 star certified, and source at least 20% of this top-5 volume from farms that are ASC certified.
Sysco will engage with suppliers of Sysco Portico Brand farmed shrimp products to work to ensure farmed shrimp supply chains are traceable to farm's geographic location and address issues of deforestation or conversion of natural ecosystems.
Sysco will continue to improve seafood traceability within its supply chains and work with WWF to implement steps to adopt key traceability principles. WWF and Sysco will build on the work of the Global Dialogue on Seafood Traceability (GDST).
Sysco will prohibit the sale of endangered or critically endangered species for all Sysco seafood products.
As the world's leading foodservice distributor, Sysco strives to deliver superior products and services to our customers in a way that balances the needs of people, products, and planet. Together with WWF, we will continue working to implement sustainable sourcing practices that advance the health of fisheries and fishing communities around the world.

Neil Russell, Sysco's Senior Vice President of Corporate Affairs and Chief Communications Officer.
More Than A Decade of Seafood Sustainability Leadership
Since 2009, Sysco's seafood commitment has led to sourcing over 700 million pounds of more sustainable seafood and has helped transform the foodservice industry's global impact on ocean health. At the close of calendar year 2019, 99% of Sysco's top 15 wild-caught species and 79% of the company's top 5 farmed Species come from more sustainable sources.
As the largest supporter of Fishery Improvement Projects (FIPs) in the foodservice industry, Sysco's support has helped secure livelihoods for more than 100,000 people since the start of its commitment. This support covered more than 42 million pounds of seafood from 20 comprehensive FIPs around the world through the purchase of related seafood, funding of FIP goals, or both. As part of its 2025 commitment, Sysco and WWF will continue to work together to advance the sustainability of Sysco's global source fisheries and farms through implementation of time-bound, credible fishery and aquaculture improvement projects.
Sysco's longstanding commitment to seafood sustainability is good for the oceans and good for business, too. In working with its global supply chains to transition fisheries and aquaculture farms to more sustainable, responsible sources, Sysco has increased both the quality and quantity of sustainable fisheries and farms around the world. Sysco has demonstrated its leadership in transparency by communicating the value of sustainable seafood across its business operations and to its customers, publicly sharing its sustainability goals, and reporting progress to date.

Mark Richardson, Senior Program Officer for Seafood Markets at WWF.
Recognizing the clear opportunity to affect global change for both wild-capture and farmed seafood, WWF and Sysco will continue to work together over the next five years to improve outcomes on the water and transition our planet's seafood production to more sustainable, responsible, and traceable sources to preserve seafood resources for future generations.
Learn more about the Sysco and WWF partnership here.