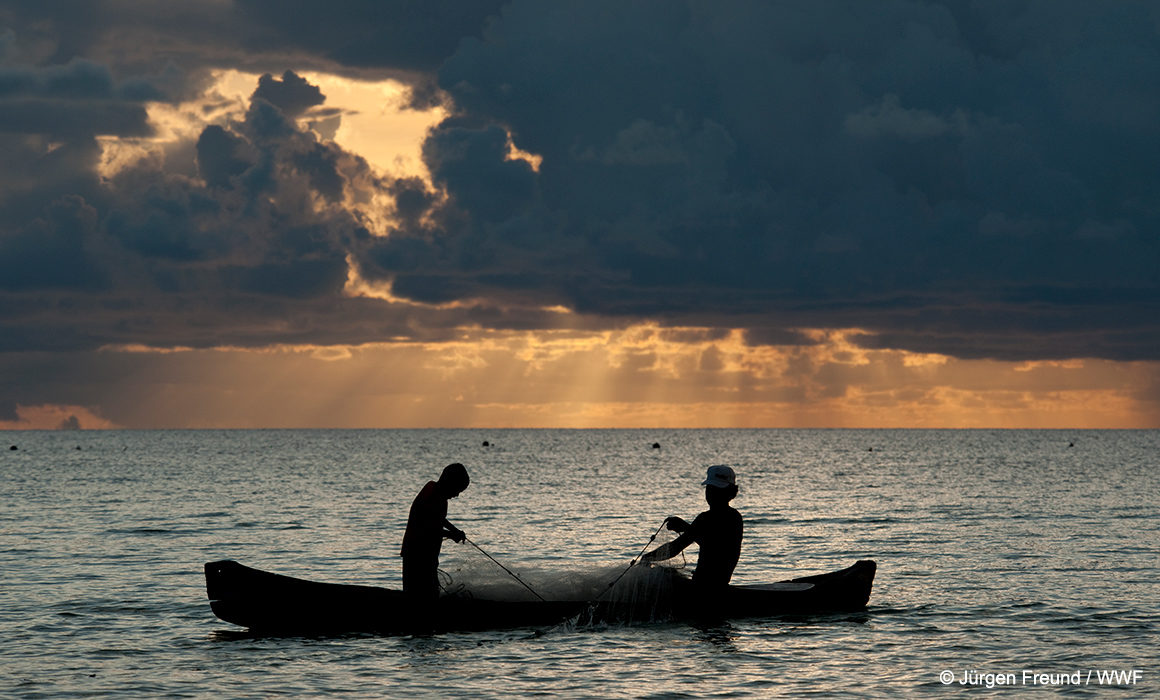 Leading global foodservice distributor Sysco Corporation recently announced in its 2019 Corporate Responsibility Report strong progress towards achieving its 2020 seafood sustainability goals.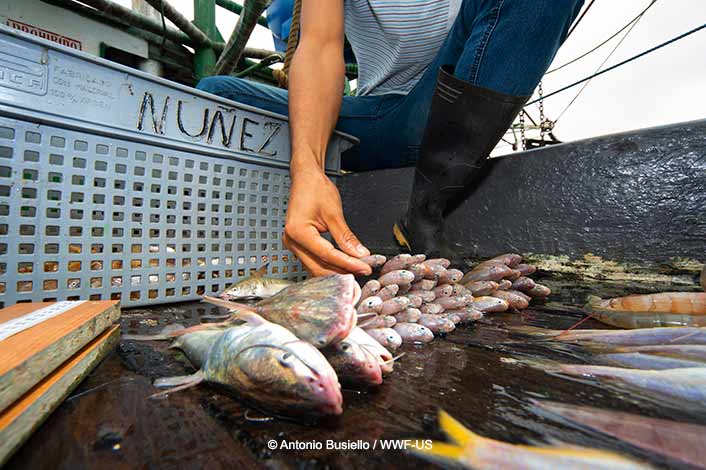 At the close of 2018, Sysco's suppliers shared that the company had achieved 93% of its 2020 goal to source 100% of its top 15 wild-caught Sysco Portico Brand seafood products from fisheries that are either MSC-certified, in MSC full assessment, or engaged in a comprehensive Fishery Improvement Project (FIP). The most recent progress includes sourcing over 39.6 million pounds of seafood from fisheries that are MSC certified. Sysco additionally sourced 100% of its canned and pouched tuna from suppliers that participate in the International Seafood Sustainability Foundation (ISSF), a group that works collectively to improve management and conservation of global tuna stocks.
Sysco also made headway towards its 2020 aquaculture goals, sourcing 65% of the company's top five most used farmed species at the end of 2018 from farms that are either ASC certified, in ASC full assessment, in a comprehensive Aquaculture Improvement Project (AIP), or certified at a minimum two star rating by the Best Aquaculture Practices (BAP) standards. Sysco Portico Brand sourced over 14.2 million pounds of seafood products from farms that are ASC certified.
"As the world's leading foodservice provider, we strive to deliver excellent products and services to our customers in way that balances the needs of both people and planet. Together with World Wildlife Fund, we are working to implement sustainable sourcing practices that advance the health of fisheries and fishing communities around the world."

Neil Russell, Vice President of Corporate Affairs.
Supporting Sustainable Fisheries and Responsible Aquaculture:
Sysco began collaborating with WWF in 2009 to assess its seafood supply chain and set sourcing commitments for the top 10 Sysco Portico Brand wild-caught species. In 2016, Sysco reinforced its commitment to improve the sustainability of seafood procurement practices by continuing its partnership with WWF through 2020, while also expanding its commitment to include the top 15 wild-caught species and the top 5 farmed species.
Under these commitments, Sysco has pledged to source at least 75% of the volume of its top 15 wild-caught Sysco Portico Brand seafood species from fisheries that are Marine Stewardship Council (MSC) certified by 2020. It also committed to source its top five farmed fish commodities (shrimp, salmon, pangasius, tilapia, and catfish) from farms that are either certified by the Aquaculture Stewardship Council (ASC), in ASC full assessment, in a comprehensive aquaculture improvement project, and/or certified against a minimum two-stars rating on the Best Aquaculture Practices (BAP) standards.
"As one of the world's largest multinational foodservice distributors with robust sustainability commitment, Sysco has been one of our most impactful partners, directly driving transition of seafood supply chains towards more sustainable, responsible sources," noted Caroline Tippett, Senior Director of Seafood Markets at WWF. "Not only has Sysco influenced global supply chains and markets to engage in this journey towards sourcing more responsible seafood, we have also seen a number of fisheries transitioning towards certification thanks to Sysco's direct engagement. These efforts help safeguard marine wildlife, the natural environment, and the livelihoods of people who depend on these resources."
Driving Change on The Water: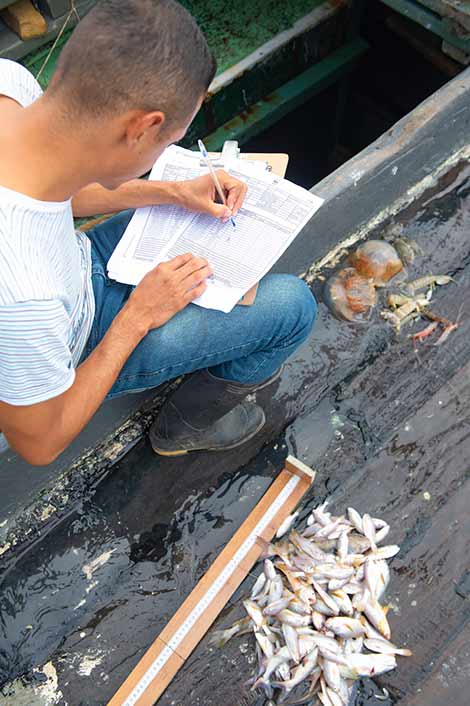 In addition to sourcing seafood from fisheries that are MSC certified and farms that are ASC certified, Sysco supports fisheries and farms transitioning towards these standards through the implementation of credible and timebound improvement workplans. This is critical to help increase the global volume of more sustainable, responsible seafood sources, as well as to support the local communities whose livelihoods depend on these fisheries and farms.
Since 2010, Sysco has supported seventeen Fishery Improvement Projects (FIPs) worldwide through its sourcing and direct engagement with stakeholders. A prime example is Ecuador's Mahi Mahi FIP, which entered the MSC assessment process with a goal of achieving full certification in 2020, thanks to the support of Sysco and other buyers and local suppliers, the government, and civil society organizations.
Sysco is also deeply committed to improving not only the sustainability of fisheries and farms, but also to promoting fair labor conditions throughout the seafood supply chain. Sysco has been a member of the Seafood Task Force since 2016, an organization that includes leading retail, foodservice, and supplier companies in North America and Europe along with leading NGOs with expertise in seafood sustainability and human rights, to address Illegal, Unreported and Unregulated fishing (IUU) and its broader connection with Labor, human rights and conservation issues. The group closely monitors these issues among its suppliers in Southeast Asia in general, and Thailand specifically.
---
To learn more about Sysco's commitment to sustainable seafood, visit: https://www.sysco.com/About/Company-Profile/Corporate-Social-Responsibility